Irene, got few months we have been aparted from each other, it feels like my life had gone a lot more silent than before. I miss the life we have in Sibu...


Remember not long after we knew each other, we went to do charity work together.




I fed the pigs, you wiped the steels. This is where our story began.
We start to get along with we actually have the same habit and taste.



We explore food around Sibu...








We eat our beloved

Aloha Laksa, roti canai

.
We eat our beloved

Sushi from Sushi Tie

.
We eat our beloved

fish and chips

almost everywhere.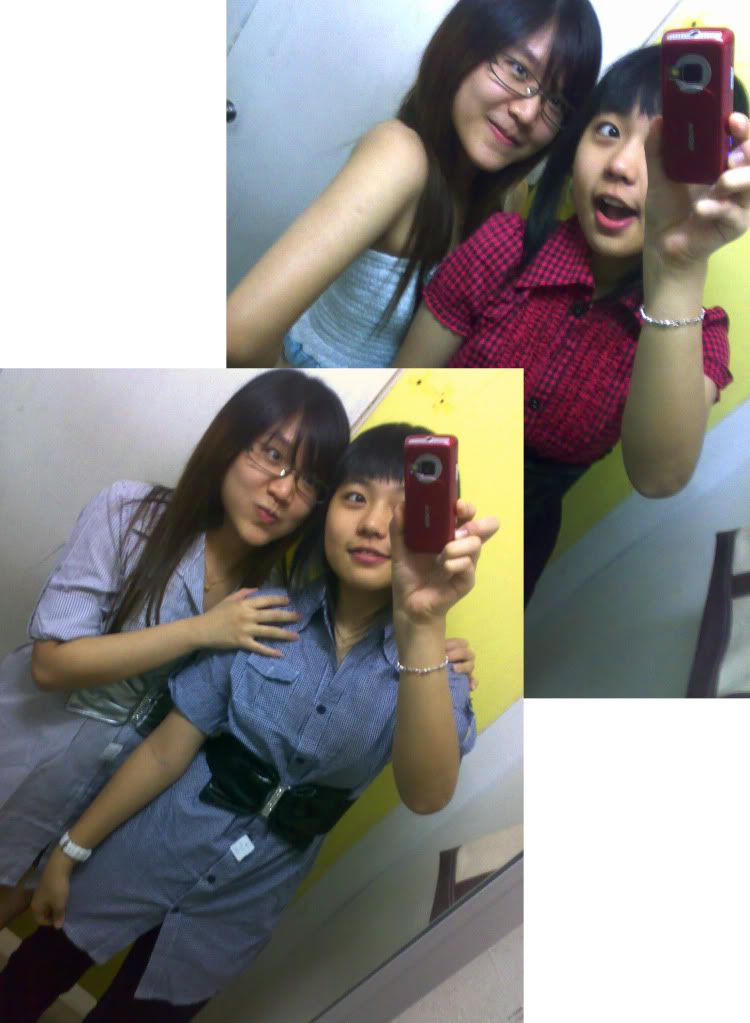 Some time we go shopping and try out many crazy outfits.
Eventho we knew that we're not going to buy it. XD



We love taking pictures everywhere, I mean picture of us.
In the car, in the toilet, in the restaurant,
in the school, in the class, in the canteen, almost everywhere.



And you start to over night at my house, it's where I feel no longer lonely at night times because of you. We're crazy at night, laugh like

Obasan-kena-gujik

.




We do lots of crazy expression in front of the webcam, but truth to say, these pictures are important memories for me. Really important, I laugh every time I see these picture, remember of how crazy are we, how lovely are we and how sweet all these moments are.


Knowing that I love cam whoring,
you fit in my hobby by helping me to take my craziest pictures ever...





I love of how strong your understanding on me.






You love calling me "stupiak" and I miss it so much.

You always help me up in the exam whenever I encounter difficulties.

Irene, you've accompanied me throughout my every relationships, and guide me to the best way of solving every single relationship problems. You always be there to comfort me whenever I feel down and sad. How can I describe that of how important you are to me.

Looking over the 1000+ pictures we have taken few years back, they are all stuck in my mind now. Flash back to the olden days, happiness, laughter, sadness, cries and tears...

Just wanna tell you that

I really miss you

and
I love you...