Hi everyone! As refer to my update in facebook, I'm now in Singapore pursuing my ACCA at Kaplan. I've been so busy packing up and settling and cleaning up everything I messed up before the day I fly to Singapore. You know me la, I don't like leaving unsettled problems behind de, if not I will end up emo and worried in S'pore everyday.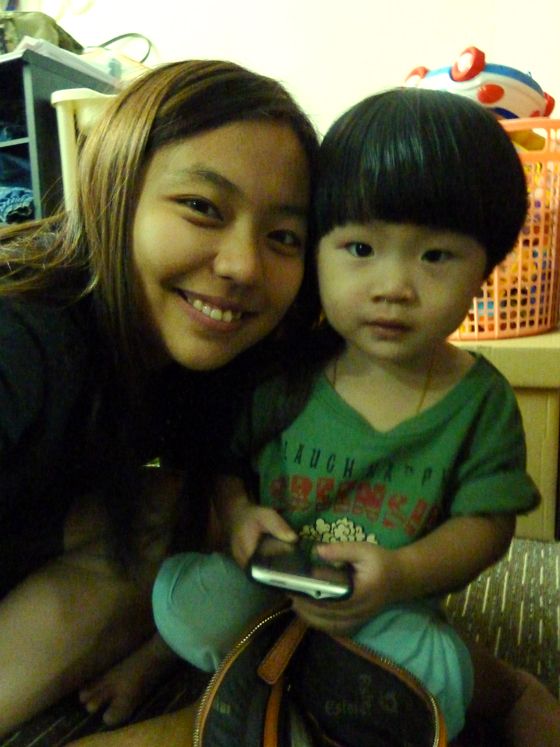 Took a picture with my lovely nephew the day before I depart, he was digging my hand bag as usual, he knows how to on my HTC phone don't pray pray, good thing I have pattern password he didn't know, you never know who he gonna call, what he gonna post on my facebook or many other more O.O He's a real-life Jimmy Neutron!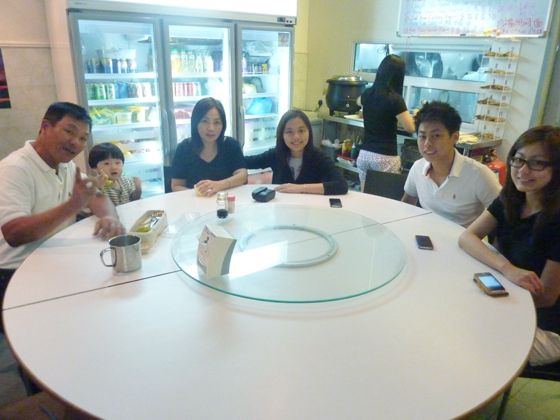 Dinner with my family, I look like the Dai Go Dai in this picture hoho,
"Lai lai heng tai, let's take a gang picture"
And I fly...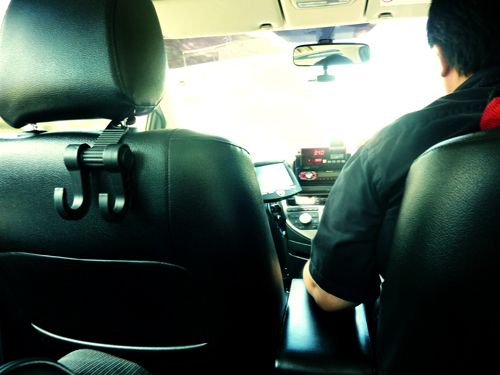 ...to Singapore, got in a taxi. Hohmaigosh I need to tell a big story here, for the first time I ride on taxi, taxi driver gives us an opening ceremony by sending us to the wrong place, we end up waiting for another 30mins for next taxi embarrassingly as the hotel clerk told us that our booking is not on their hotel, it's the other hotel, we're like O.O and don't know what to do, luckily he managed to call a taxi for us lolz.



First place we go after unpack everything, ORCHARD ROAD! :P
Not shopping noh, just have a look around and feel the momentum.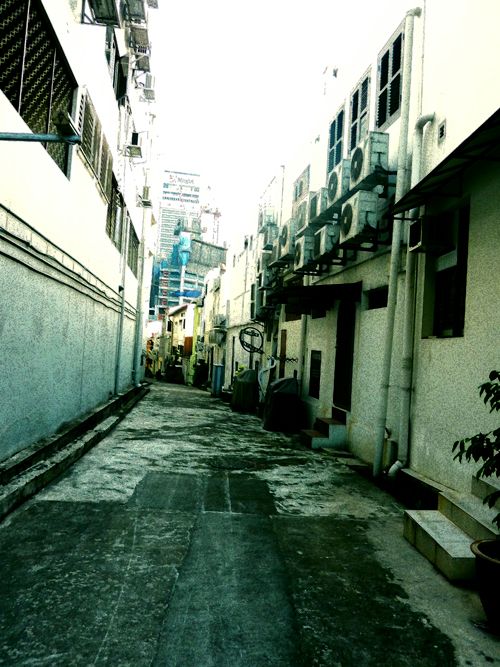 Was trying to find my school and end up in a spooky narrow street, common sense telling us that we're lost. I think I have seen this somewhere in a Singapore movie or drama hmm.
Lunch at Subway, The Centrepoint. Chicken Ramen.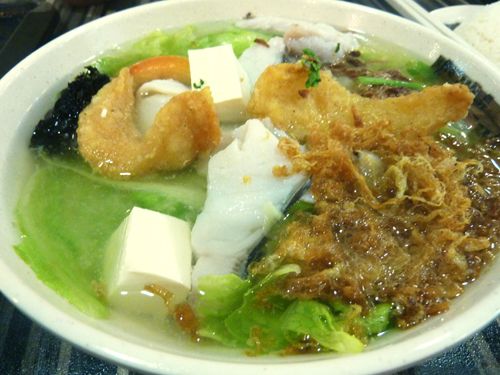 Clifford's Fish Toufu Mee Hoon.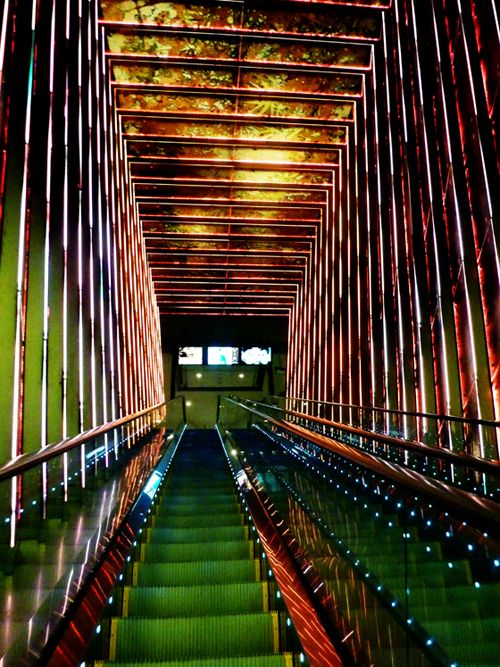 Super pretty escalator way up to a shopping centre, forget the name liao.
Don't harap me to name all the shopping centres here, even if they are
very famous one haha.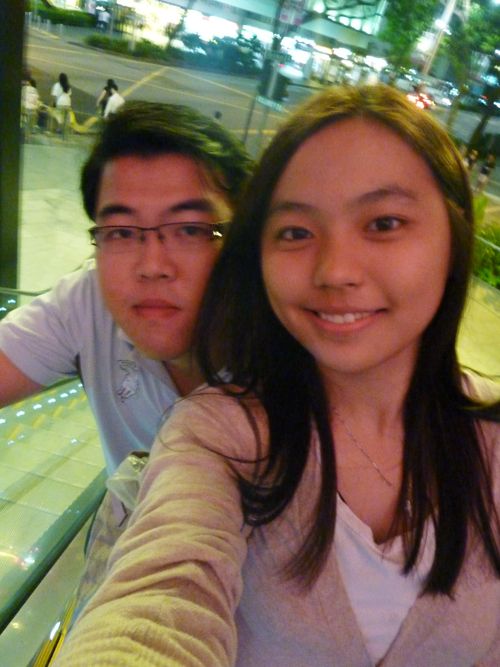 Me and ford ford.

So yeah, it's the escalator that amaze us so far, you see the tiny LED lights at the side, they are perfectly attached and designed. It's like an airplane landing way though.
Seriously???? This is seriously the highest and longest escalator I have ever seen! Me as a non-height-phobia girl, also shaking legs on the way up.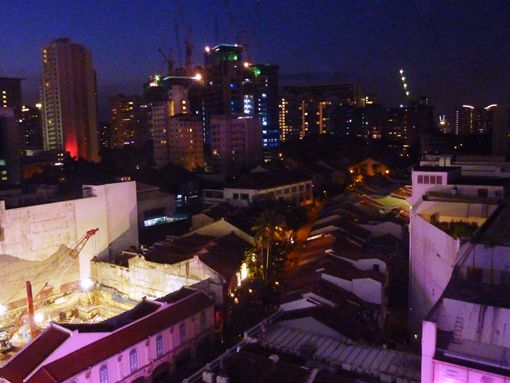 Somehow I manage to shake till the top.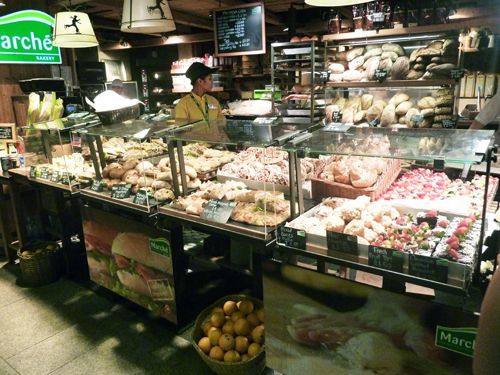 Organic Breads everywhere!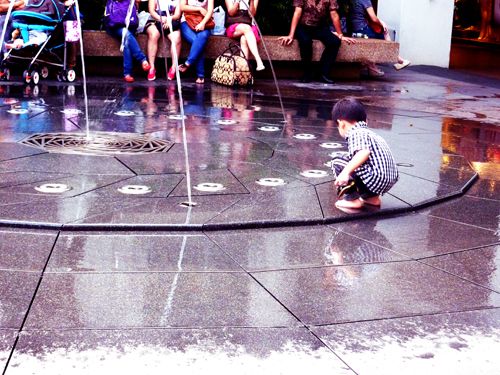 Then we went to Bugis Street, cute kid playing with water fountain.


Ubber cool designed i-dunno-the-name shopping centre, those shiny plates are of course, serve for a particular purpose, they shine at night! Isn't that cool??



Bugis Street, fresh fruit blend :D $1 each only, totally worth it.


Meet up with Clifford's friend, Manny. He brought us to this i-don't-remember chinese restaurant.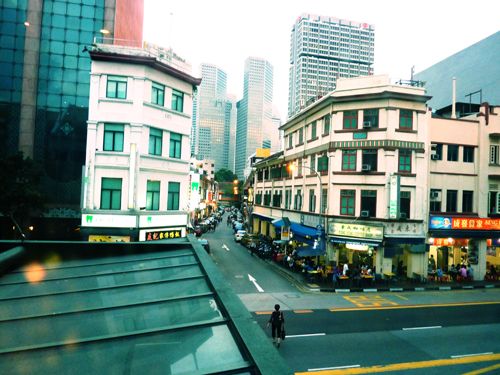 View from the restaurant.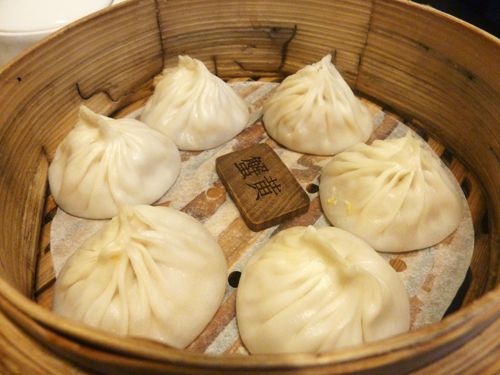 Crab meat Pau, inside got crab juice one! So incredibly delicious.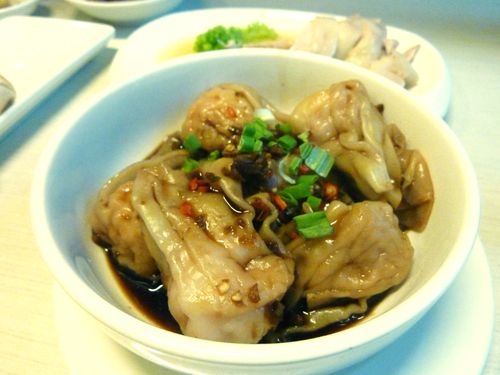 Minced meat wanton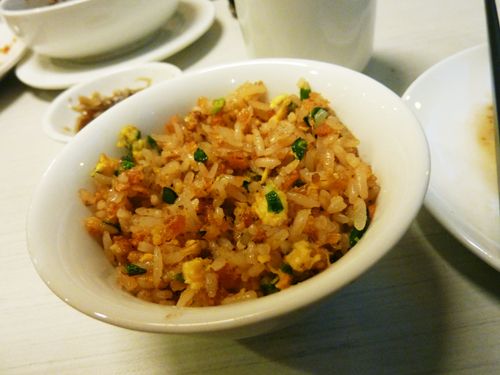 Fried Rice, superb!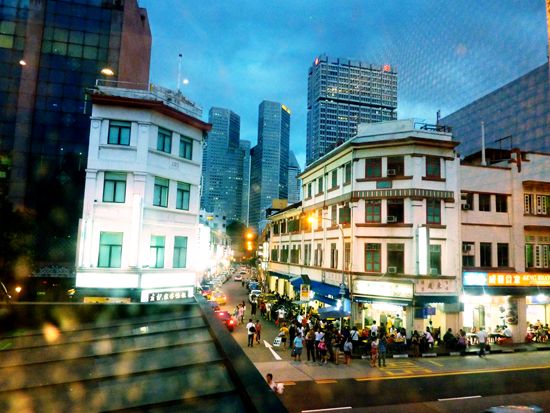 View from the restaurant at around 7.30pm, so nais! Wondering what the crowds waiting for hmmmm, *looking at that shop.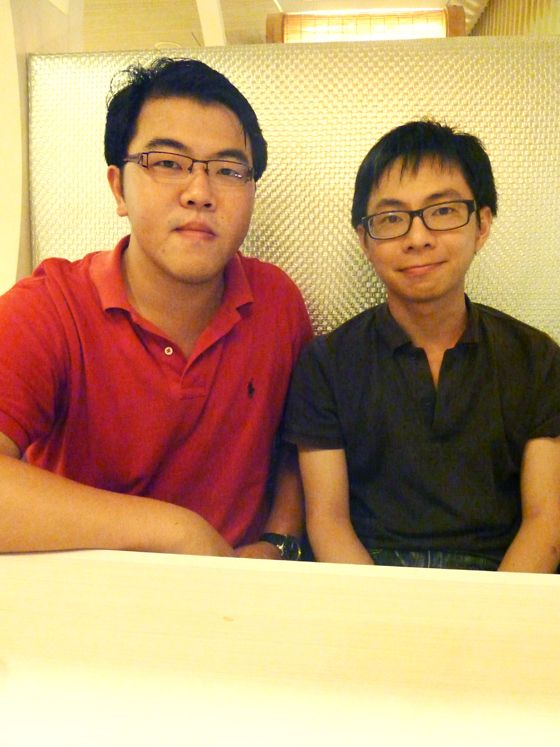 Clifford and Manny.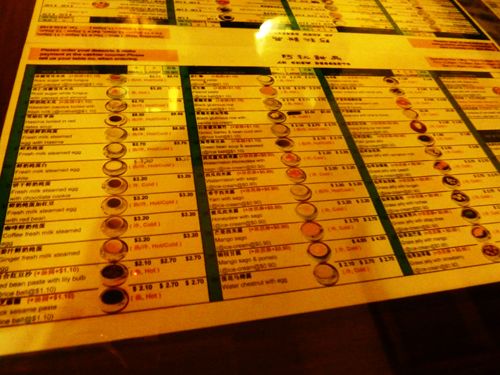 Then Manny thinks both of our tummy still got lots of space, he wanna fill them up to full. He then brought us for dessert! Which is one of Clifford's and my favourite :D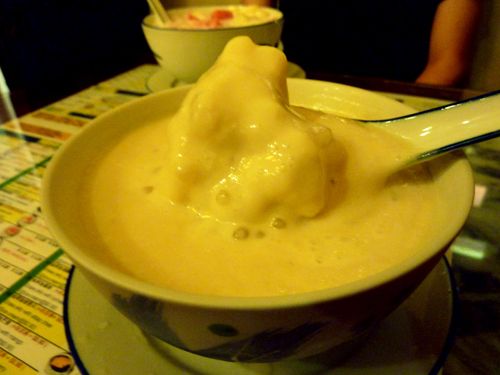 It's lucky that durian season falls on that period, Clifford has a so-precious chance to taste durian sago soup. But seriously, I stayed away from his mouth for hours after that.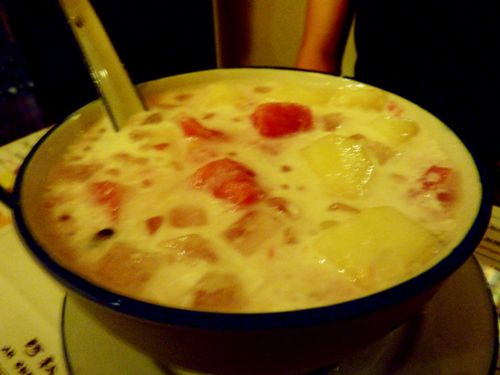 Manny's Fruit Sago, looks slurpingly delicious!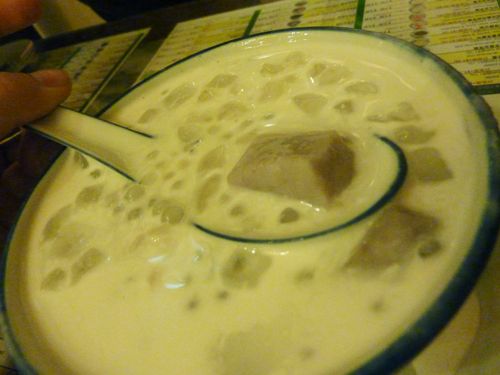 My yam sago soup, too cold, can't really have the real taste, should have order the hot one. Oh well, what I have is time and lots of chances aye? :D Man Man Lai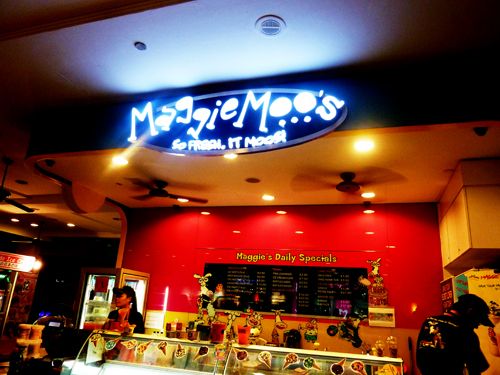 Maggie Mooooooooooooooooo, haven't try it until now. Cause everytime we pass by there, we either full or just had our meal. Oh well like I said what, chances? Time? Muahaha.



The glamorous Bugis Street Signboard with lots of people waiting to cross the road.



New shopping centre, super cool ceiling.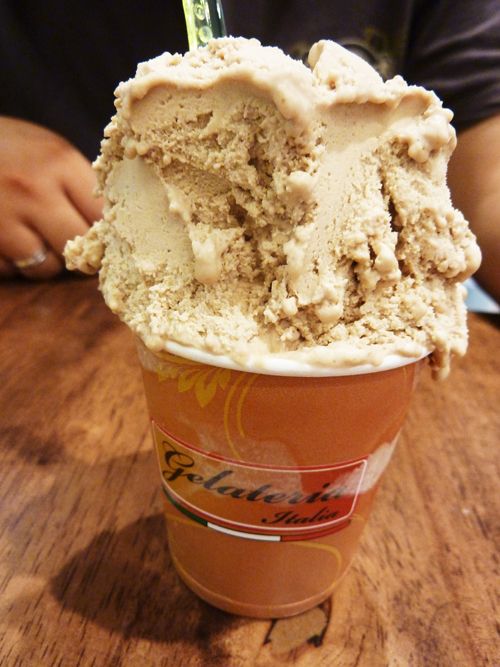 We had Galeteria Italia Ice Cream, Clifford's hazelnut ice-cream.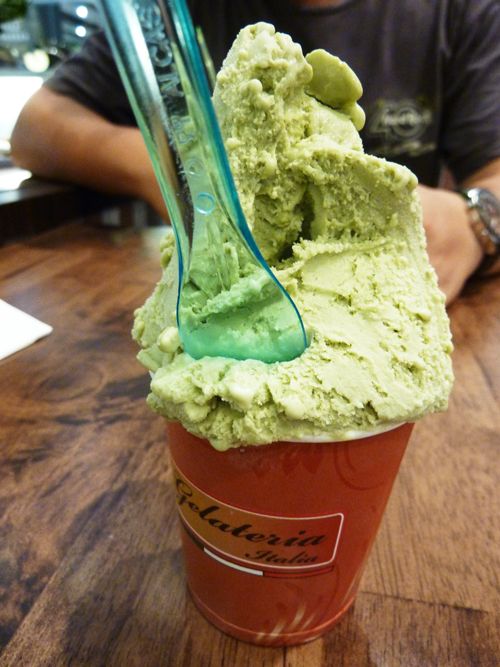 My Pistachio ice-cream, nice! Very full even though I had the baby cup, see how generous the assistant is, giving more than the baby cup can fill!
Haven't try this also. Looks so colourfully attracting.



Went to cinema as well, watched "The Moth Diaries", love the seats and environment. Too bad the movie is shown on the small theater, but.... chances? time? man man lai....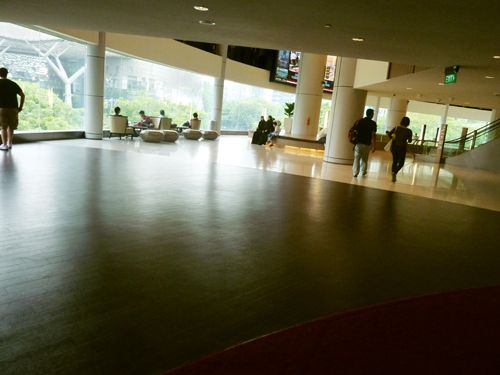 A big empty hall at cinema I dunno what it use for.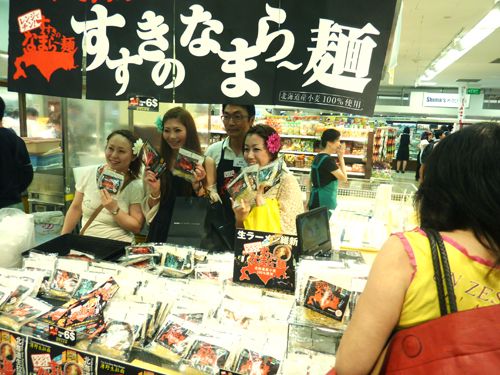 Saw Japanese! People snap them, I also snap.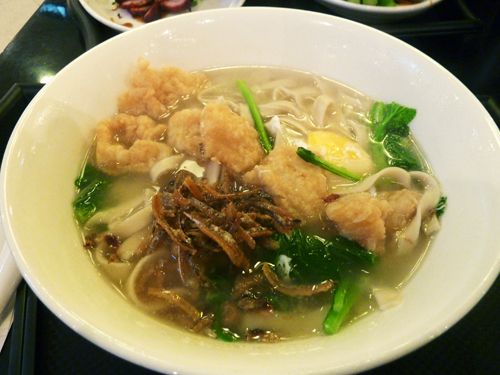 Fish pan-mee soup! From... gah.



Ford ford's satisfying meal.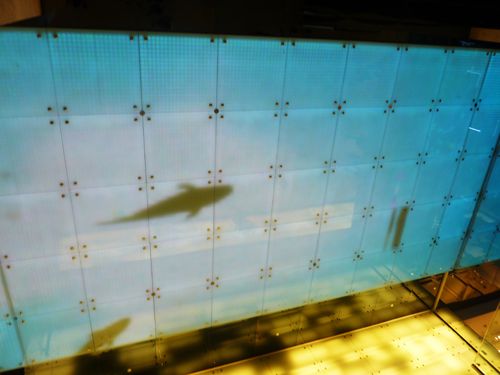 Shopping centre under sea! Nola, it's digital actually. Cool isn't it?? Totally, a cow from kampung I am.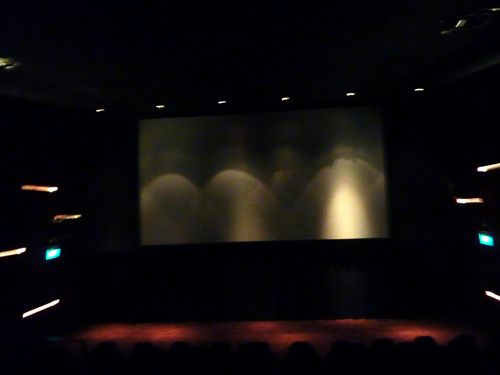 Inside the cinema! Whoo, their pop-corn is massive! So big that even a big tummy me and bigger tummy Clifford cannot finish! Will snap a picture of the pop-corn next time.



Fish&Co. in Singapore. Have tried the one in Brunei, so as a potential customer, me and Clif had our dinner here.


We make out order through their ipad, coolest thing ever! They just leave the ipad on the table and let us make our order, aww they really put trust on their customers :)
Fish & Co. creamy mushroom soup, superb!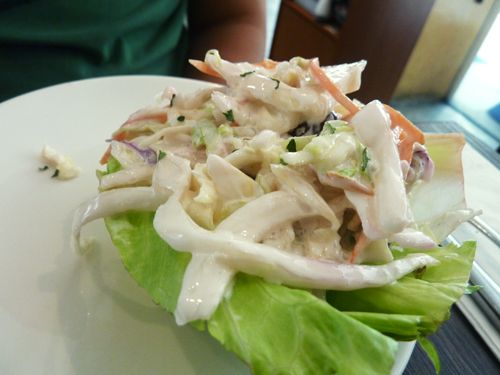 Coleslaw :D



My main course, mushroom spaghetti.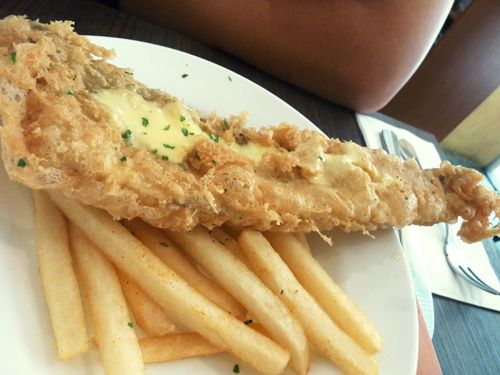 Clif's Fish and Chips, not serve on the pan, probably because this meal is on offer, so it is served in a normal way. No offer baru can eat on pan T.T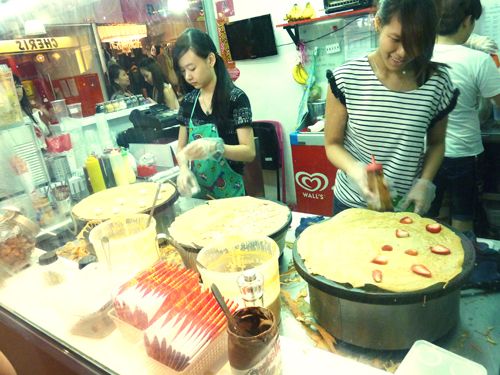 Saw this when we are window shopping, it's crepe! We ordered tropical fruit crepe, which compromises of pineapple cubes, fresh cream and strawberry syrup.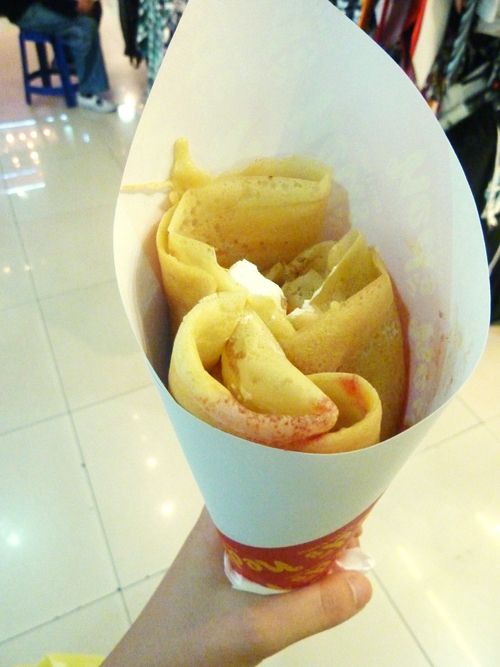 Loving it.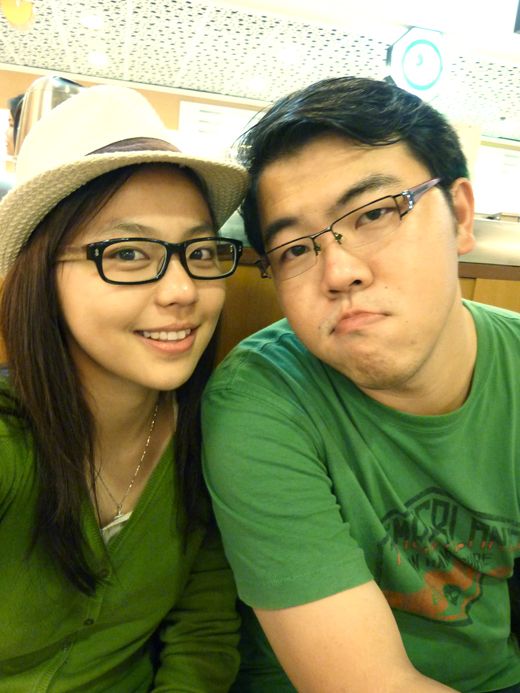 Clifford's sad face aww, he's sad because we are going to be separated.
He makes me look like I don't care. I care de k T.T I miss you :'(




Had our last meal (in Singapore before he leaves, have to specify a bit, later lead to wrong indication) together.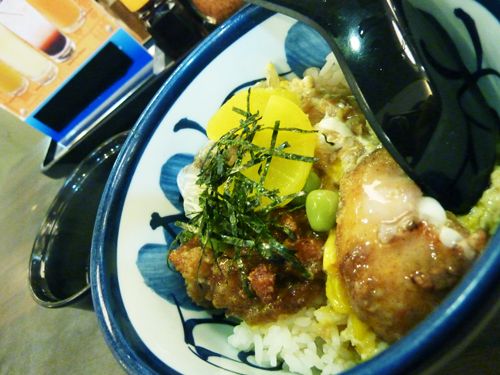 Japanese meal, Chicken Don.
Me having coffee in a cafeteria, looking pro and cool, but in fact, I'm actually lost so I find a nearby cafe and anxiously search for directions lol! Nobody knows that XD

So there is it, mostly food pictures, I will make sure I snap more of places and scenery picture for the next post :)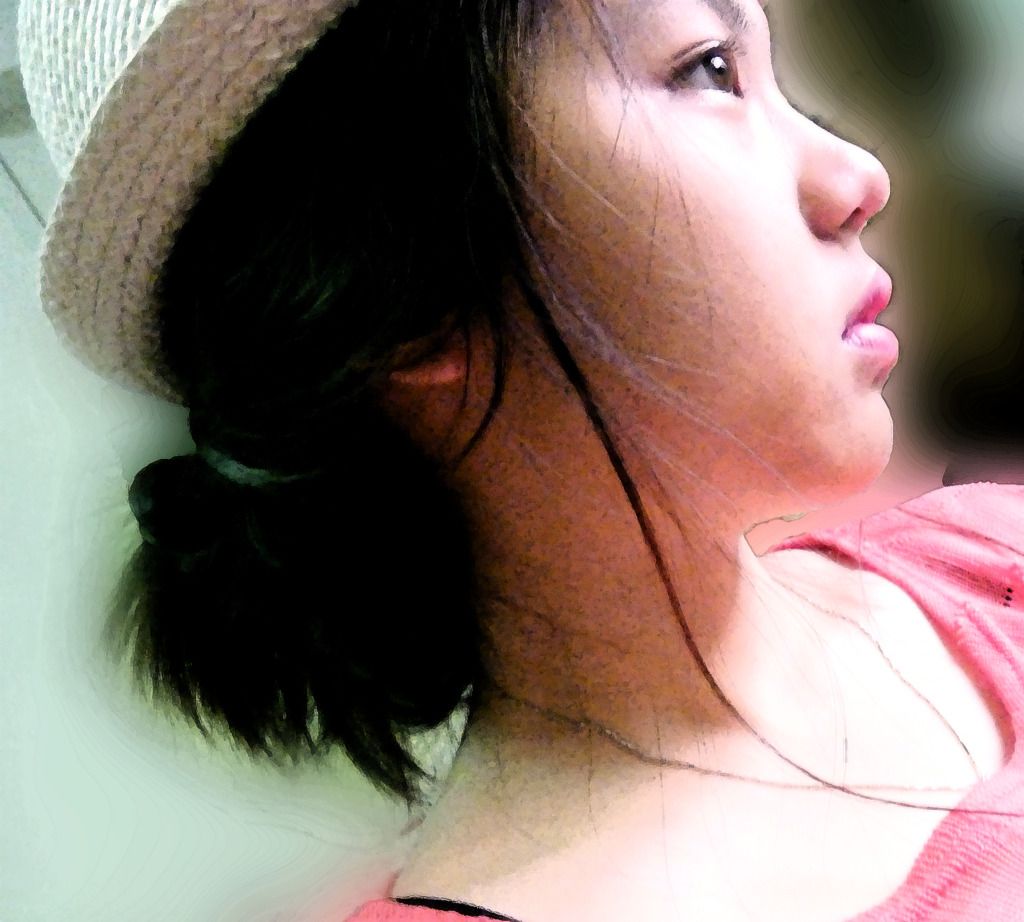 When there is a will, there will be a way. Besides from my study, I will learn every possible things I can learn here in Singapore, not those ojibala one noh haha, something worth to be learned that is. Jia You Vicky.