Don't mean to scare you but this is a 153pictures blog post. I spent hours to edit them and hours to upload them, so I wish you can spend at least 30mins to read them haha!
Was at Sakae Sushi Restaurant of Novena Square last Sunday for lunch.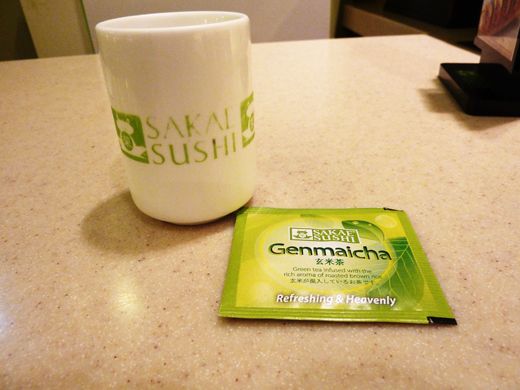 This is not just an ordinary green tea, it's Genmaicha, comes with the flavor of brown rice + green tea.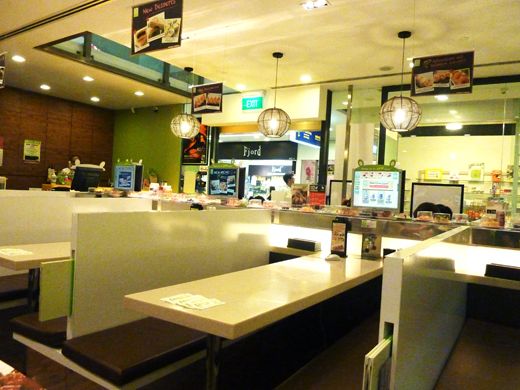 The environment is quite nice, with japanese song played on the background.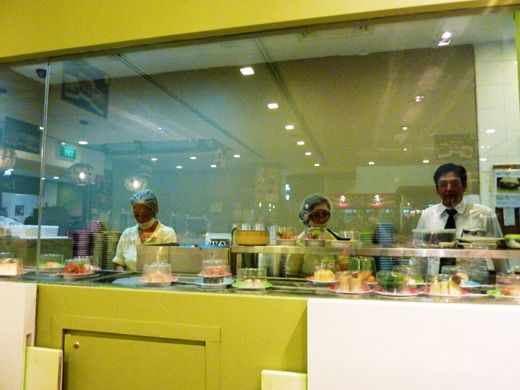 View in front of me, just like Brunei Excapade, they have an area where they make sushi :)
And I ordered River Eel Hot Pot Rice, which comprises of fried egg, japanese mushroom, fish eggs, rice, eel and miso soup.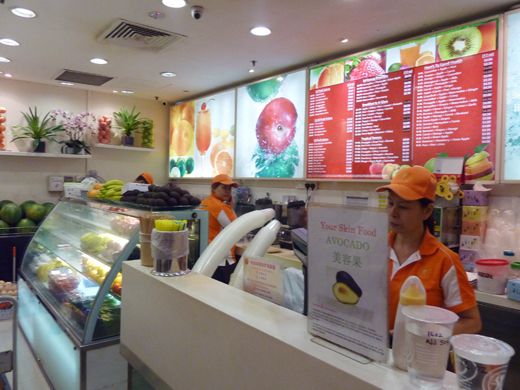 There's quite a lot of 'juice' shops in Singapore. I think it's very healthy too.
Tried Avocado with milk, superb! Improves skin texture, good for digestion and many more!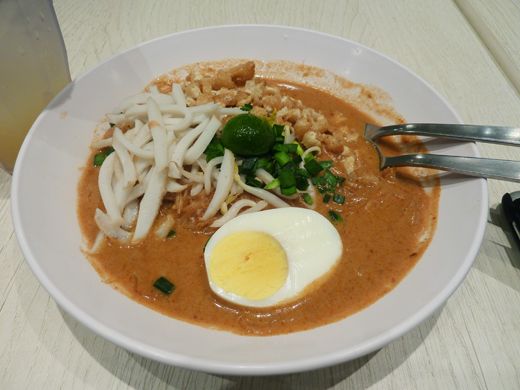 Mee Siam of ToastBox, Singapore!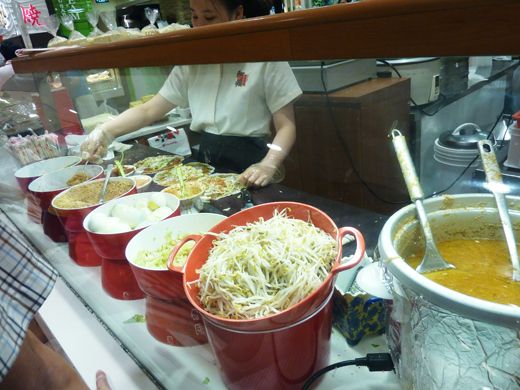 Hang around Takashimaya, Singapore the other day too. And came across this!
I've always love eating this so-call "Popia". During the old school time, I remember I always go to canteen for the Fried Vegetable Popia for Lunch, and it cost only B$0.50 each!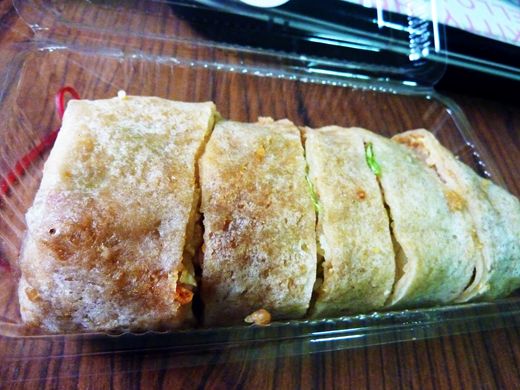 Fulfilled my tummy requirement haha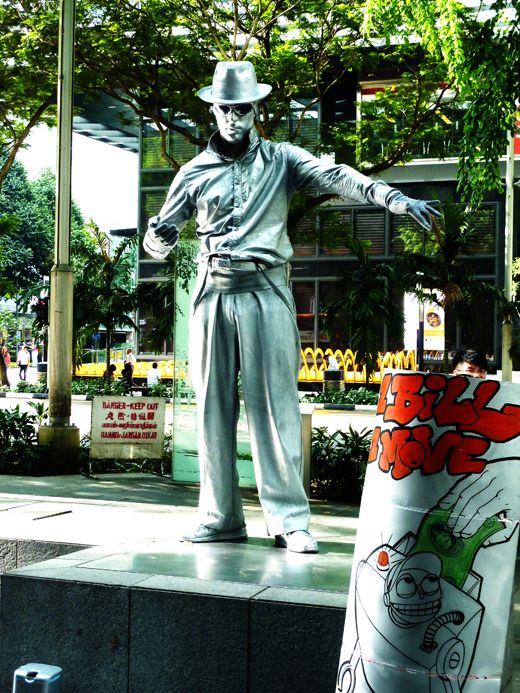 Look it's the 'iron-man'! He moves whenever you put coins into the box in front of him :) I wonder how he can hold on that long without moving an inch at all!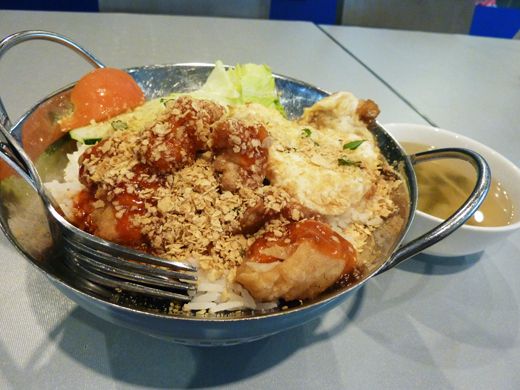 Cereal Fish Rice of Mini Wok Delights at Food Republic of Somerset. Ate that under a very hungry situation, I can say it's the best food ever! *at that particular moment*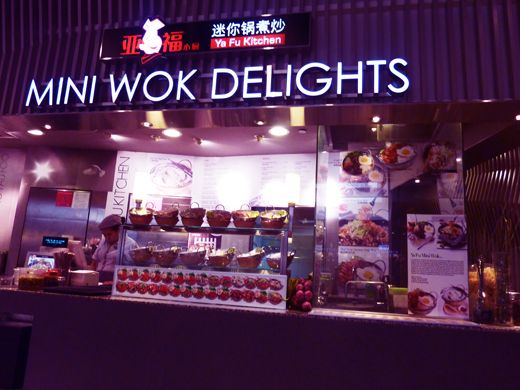 Had lunch with my school friend, Hang. Yes we missed each other so much eventhough we didn't meet up for a few days only haha.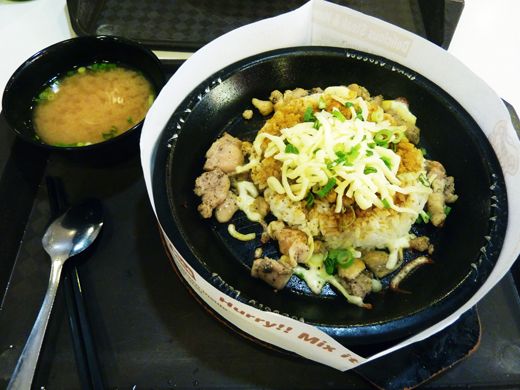 My Pepper Chicken Rice with Cheese :P Doesn't seem like my ordinary order right? Well I've changed!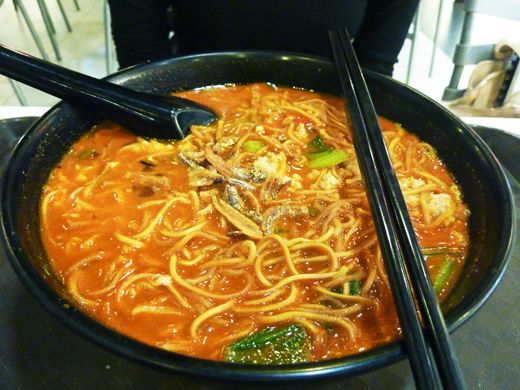 Hang's curry mee, seriously the soup really taste superb!
Ok, now the on-topic starts here!
Me and some of my church friends visited Gardens by the bay the other day. We meet up at Bayfront MRT station, I realised that MRT station is always the best place to meet up, which is easy to know and prevent yourself from getting lost too lol.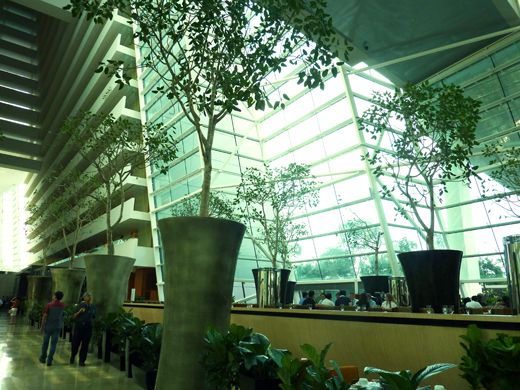 Marina Bay Sands Hotel.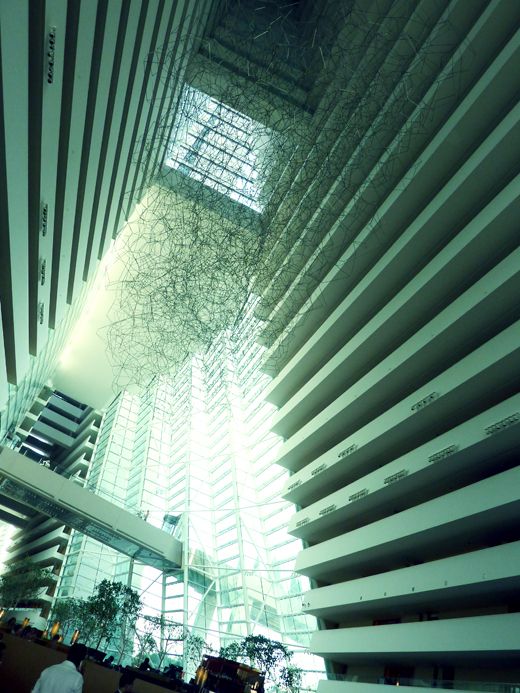 The super amazing design of the ceiling of Marina Bay Sands Hotel. Love the whole artitecture thingy!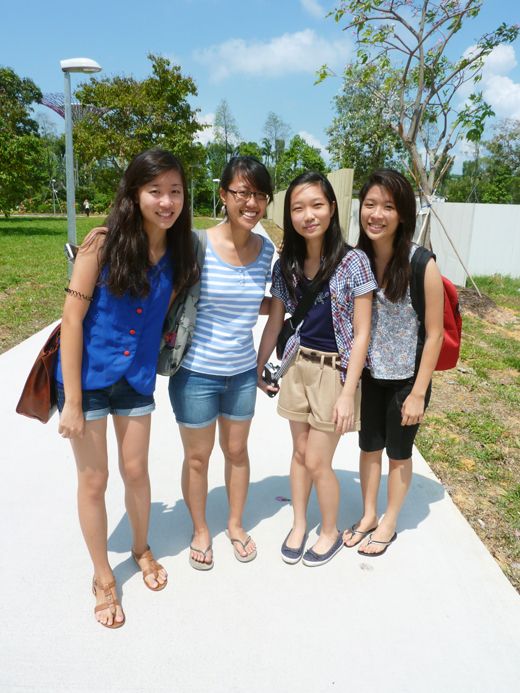 Behold the 4 pretty girls! Starting from the left, Becky, Joanne, Ashley and Deanna!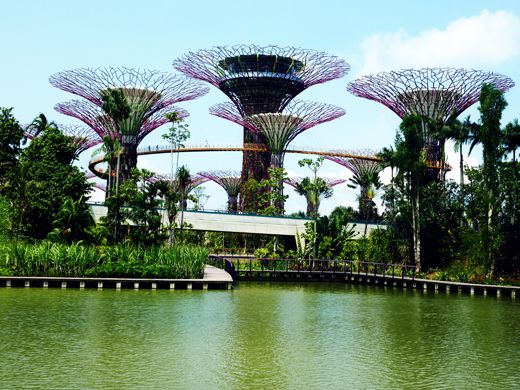 Dragonfly river
Singapore flyer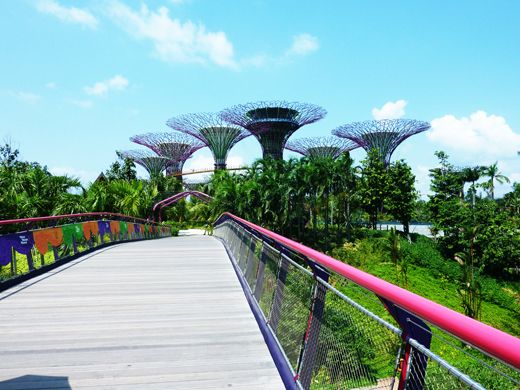 Ahead of us is the Supertree Grove!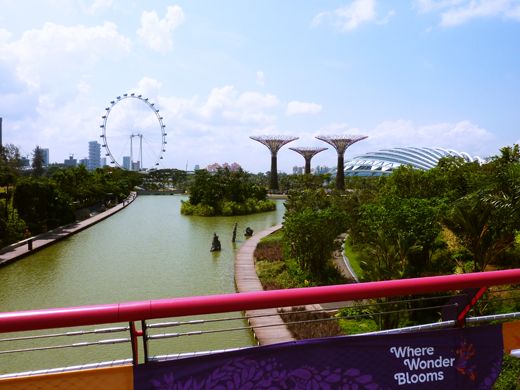 Other view of Supertree grove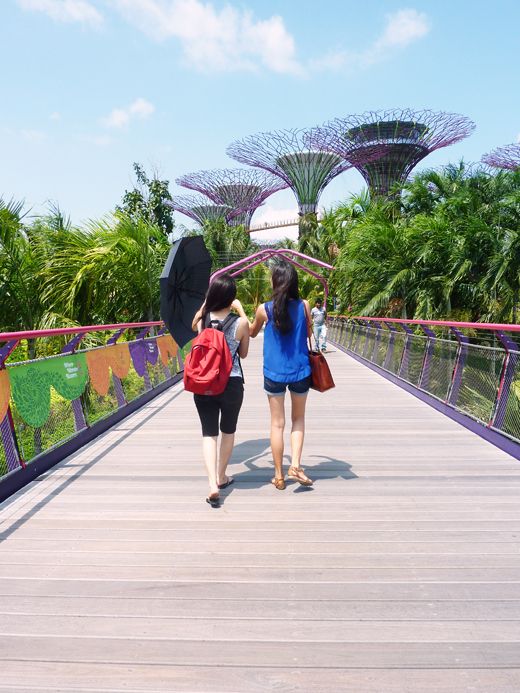 Please bring an umbrella when you visit there, because it's freakingly hot under the sun, except when raining lolz.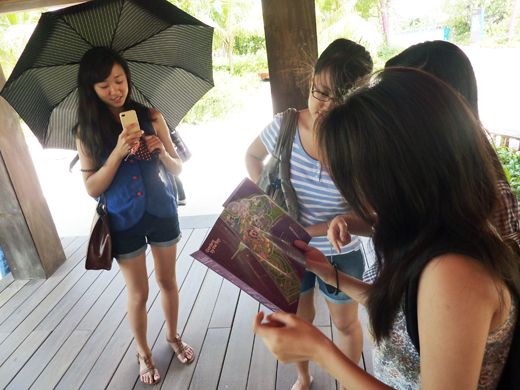 Girls trying to plan the trip route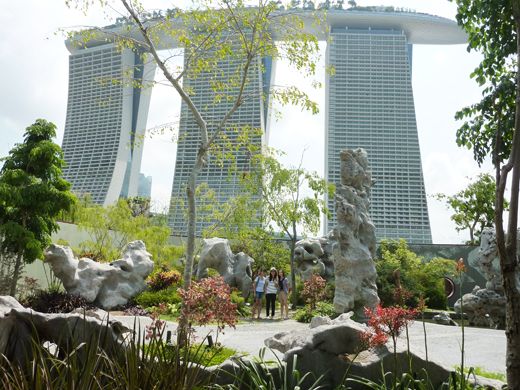 Joanne me and Ashley, behind us is the famous Marina Bay Sands Hotel!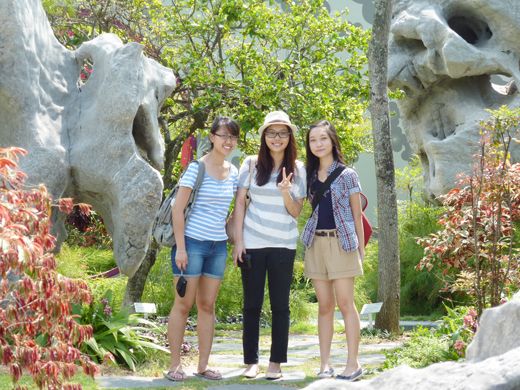 Closer look of us hehe.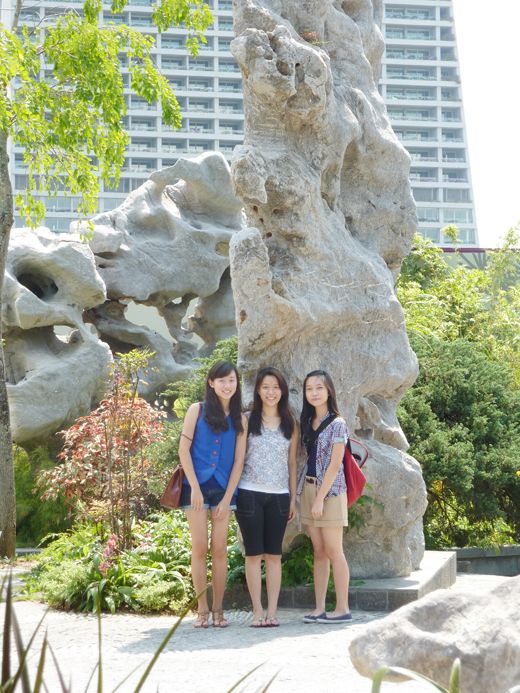 Becky Deanna and Ashley
Supertrees are tree-like structures that work as environmental engines for the gardens.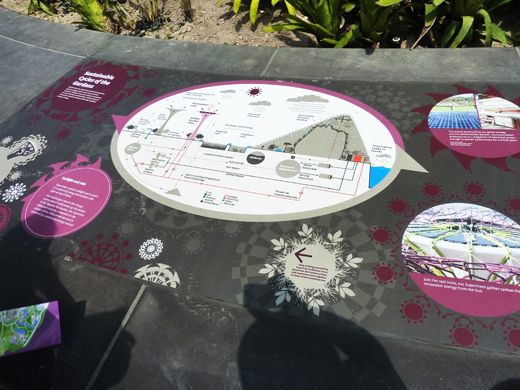 Some geographical chart explaining how supertree works!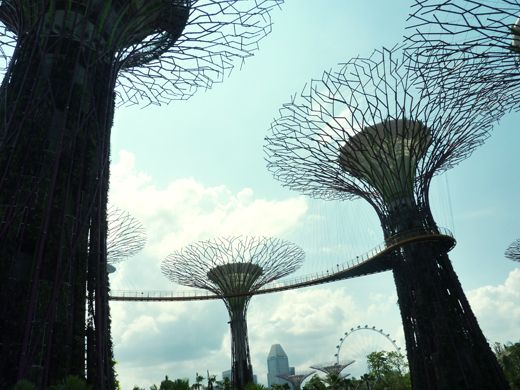 OCBC Skyway, breathtaking of wider view of the gardens :D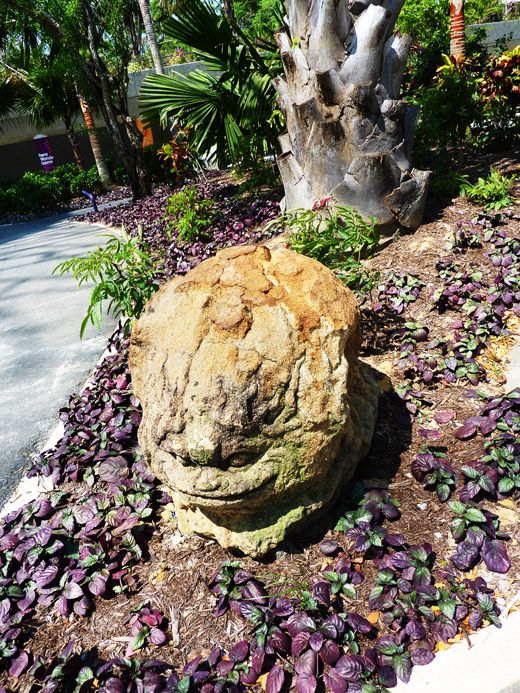 Stone frog, looks like the carve work is not finish yet lolz.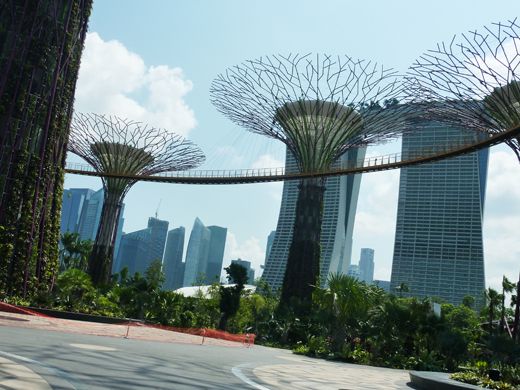 OCBC skyway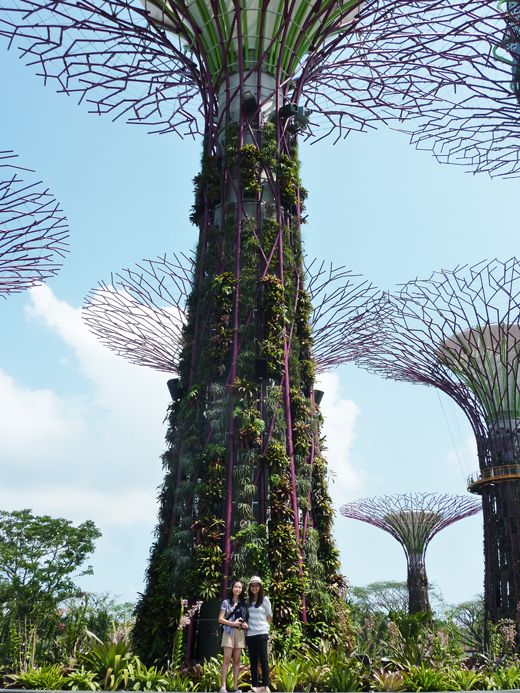 Ashley and me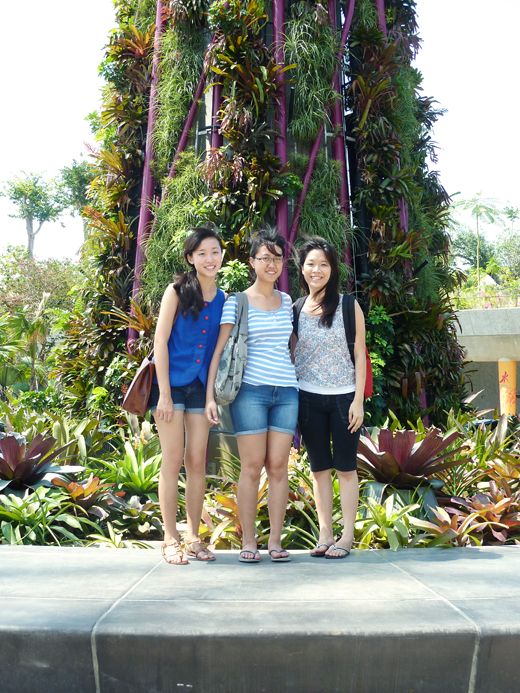 Becky, Joanne and Deanna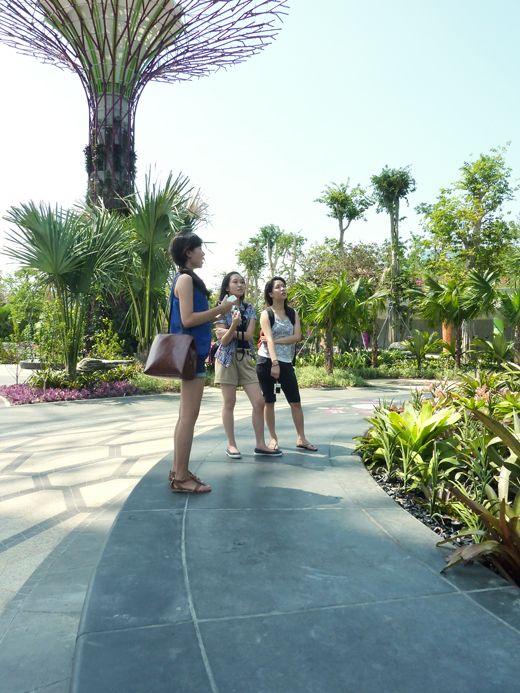 We waited for Elise, who was on her way.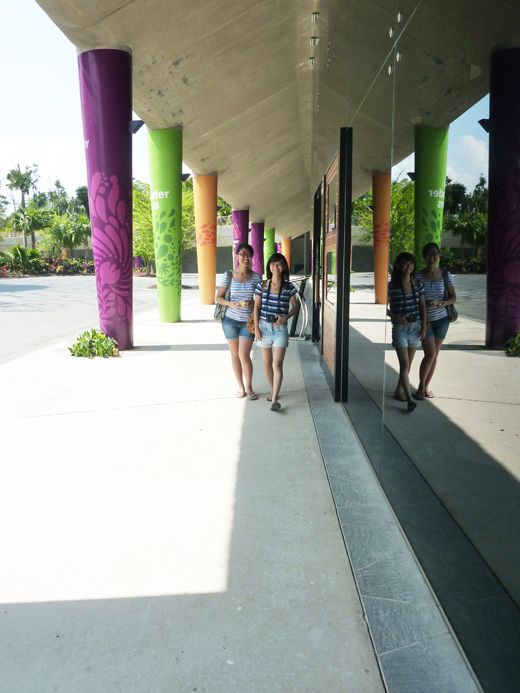 There she is, holding a camera happily
I asked her to join and I take a photo of them looking at the stone, she doesn't want, and this is my solution lol!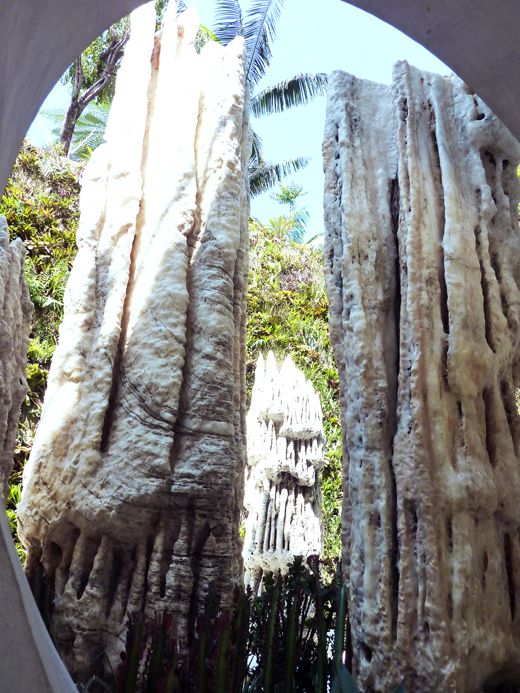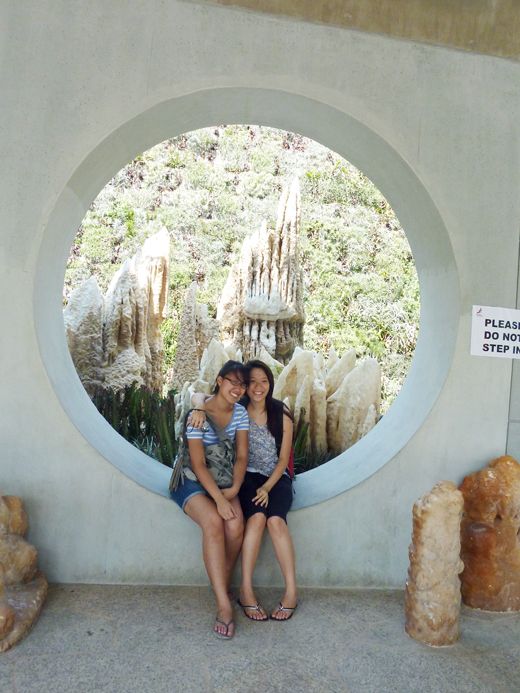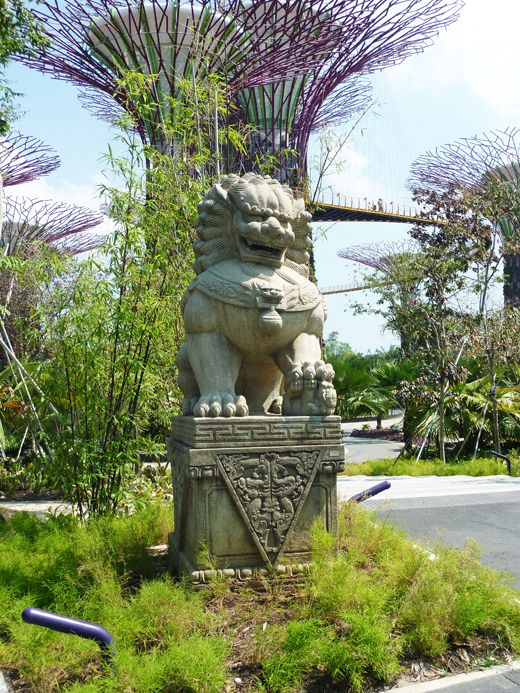 There's a story behind this lion stepping on a baby lion.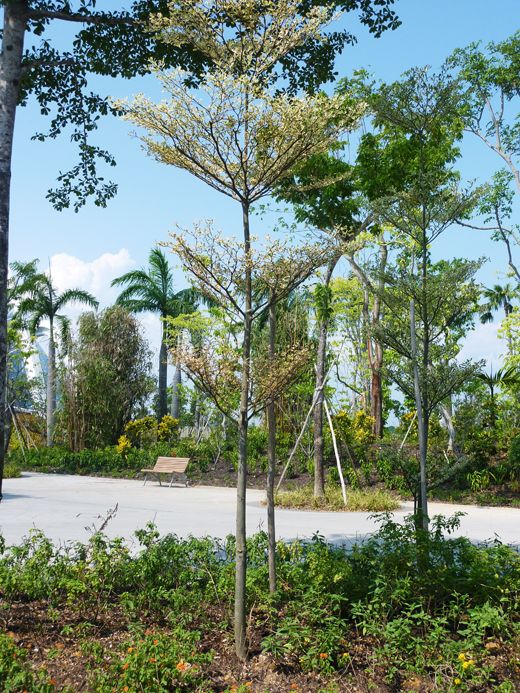 This reminds me of my up-flipped umbrella T.T There's a weird smell coming from this plant, smells like something has just decomposed.
Bought a ticket to Flower Dome, more expensive charge for visitors! :( So sad T.T
I just bought the ticket to Flower Dome, apart from the limited time, it's also because of expensive admission charge lolz, I've exceeded my budget. Gotta clear it out before I go back to Brunei coming August lol!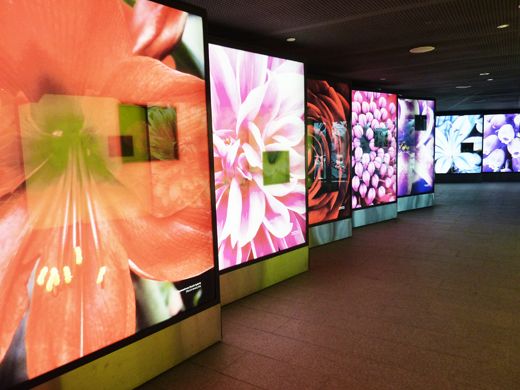 Entering Flower Dome! All you can see is flowers! Digital flowers! Each screen has a small tv that shows a video of how they grow and bloom, simply amazing :)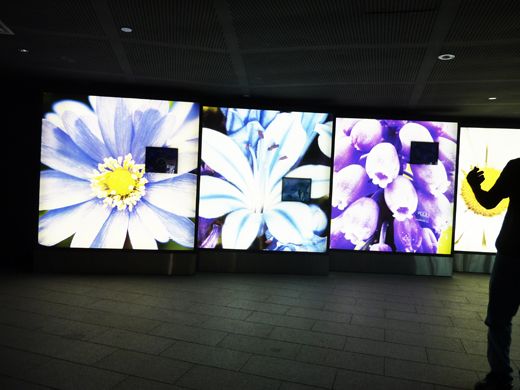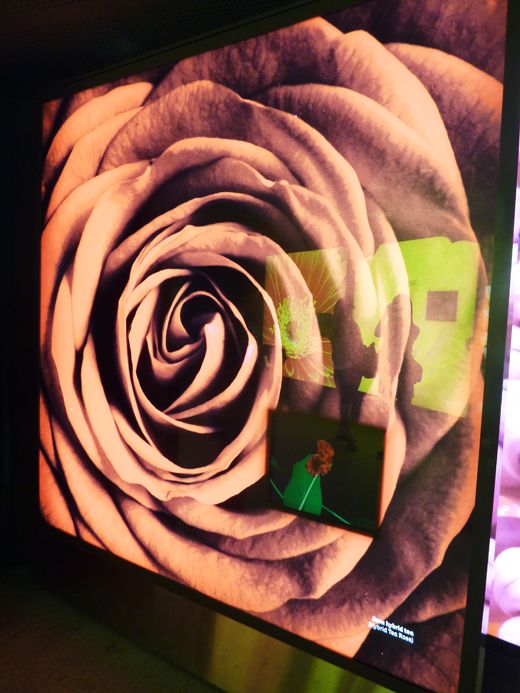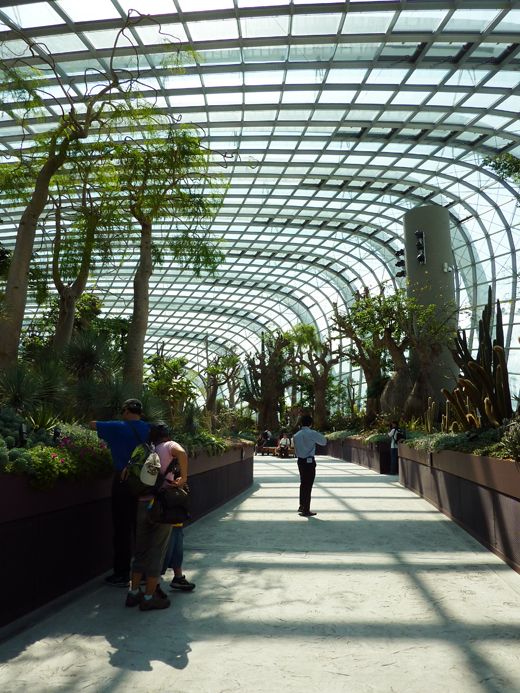 Oh my, this is the most wonderful place I've seen so far in Singapore! Yes yes aircon is one of the reason lol, but what really matter is the holy BIG garden, full of plants and flowers!
Ok despite from the huge amount of pictures I've took during the visit in flower dome, and the fact that I don't know their name and it takes time to describe all of them, you will see more of pictures than words. Ahh in other word, let the pictures speak!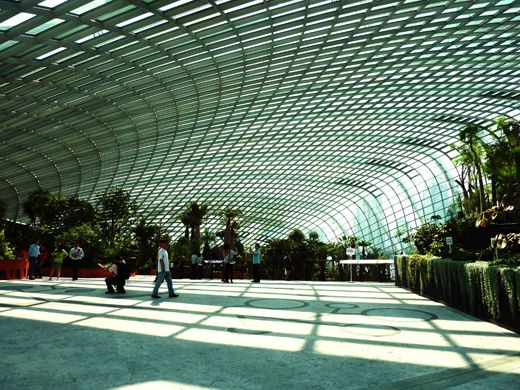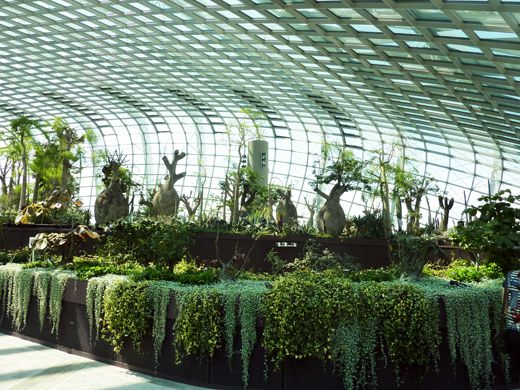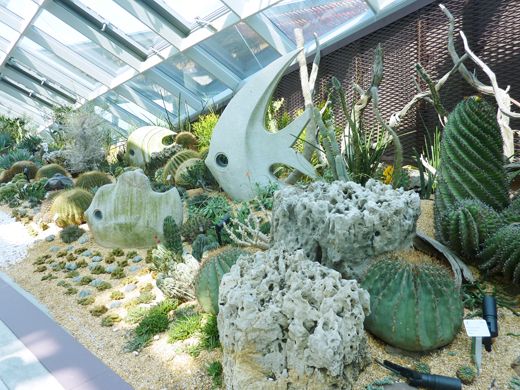 I really salute the gardeners who did all this! The first group of plants that greet you on the entrance is the 'cactus' family.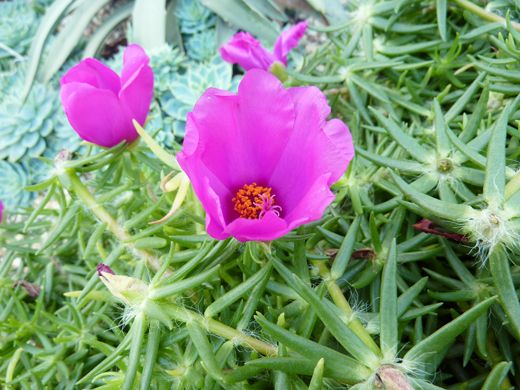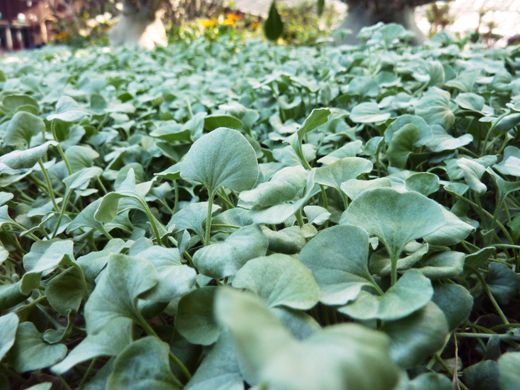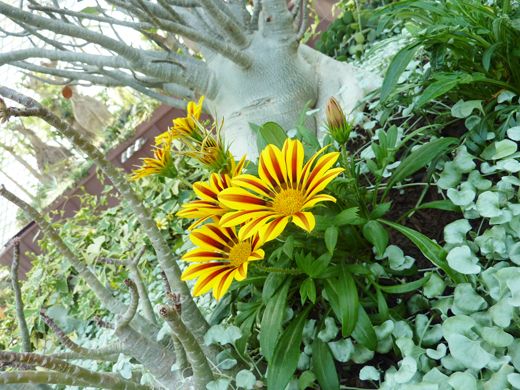 FYI, starting from the following pictures, I took them by my phone, HTC Sensation XE because my camera out of battery which I didn't expect at all T.T I was so sad at first, thinking like if using phone camera quality wouldn't be that good, BUT! the result is shocking! Ok ok, let them speak, let them speak.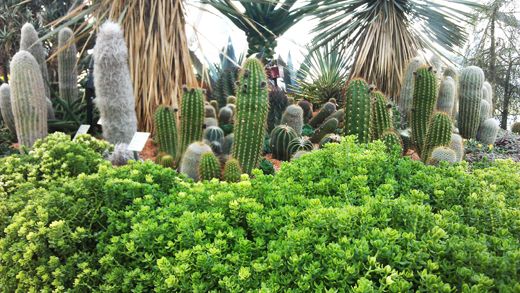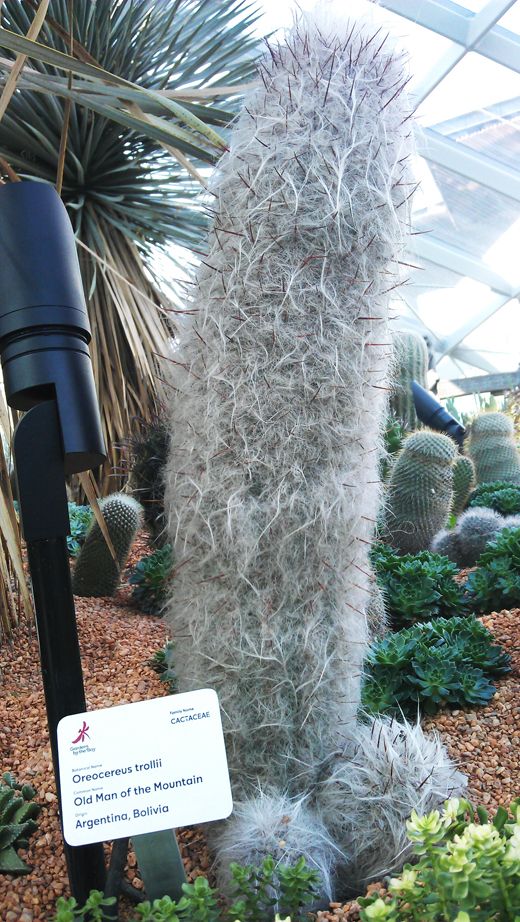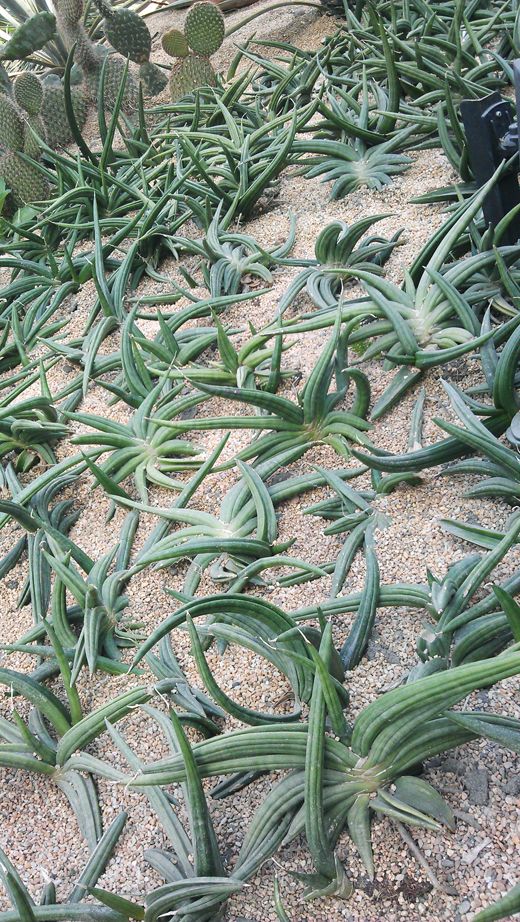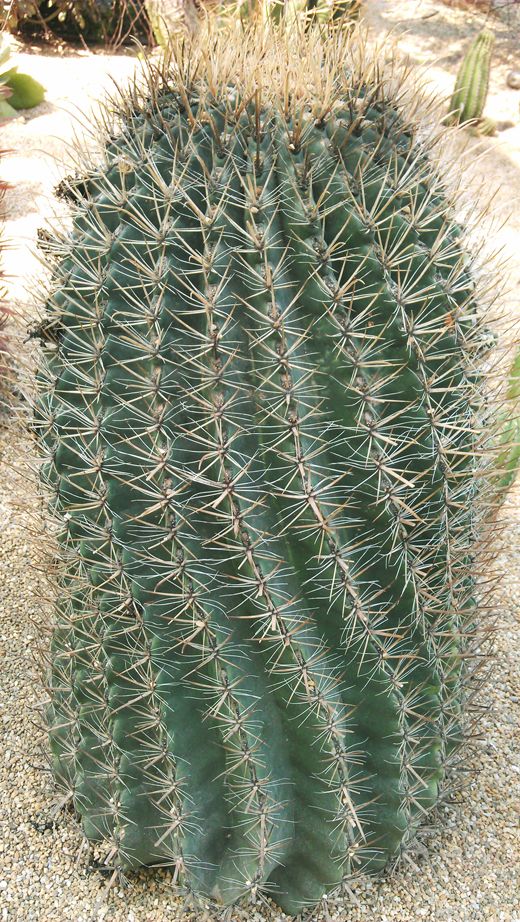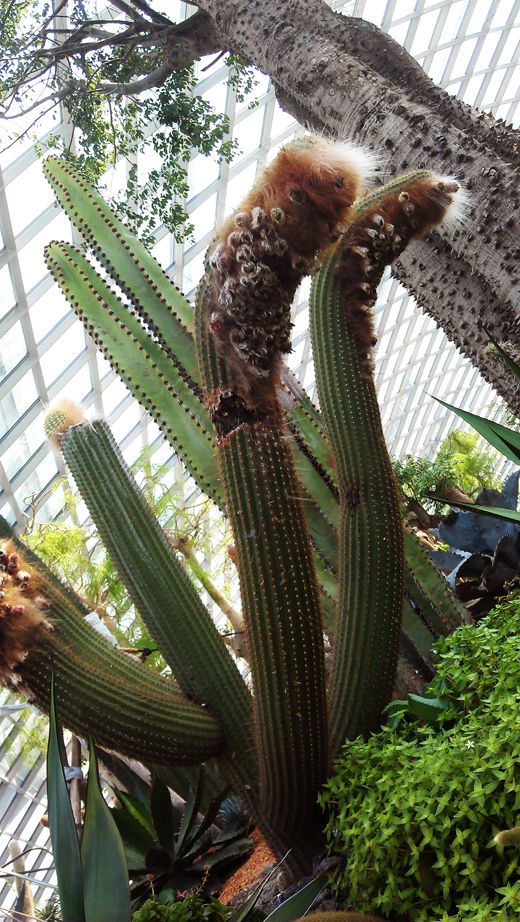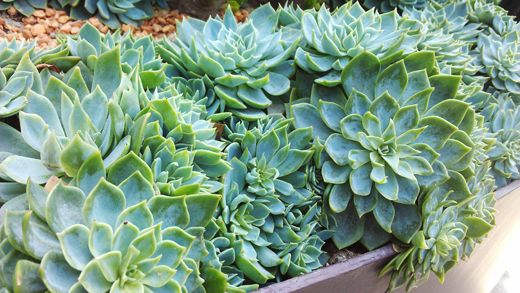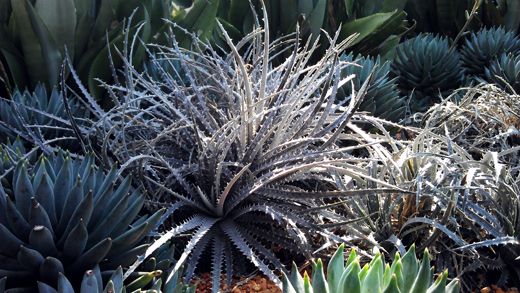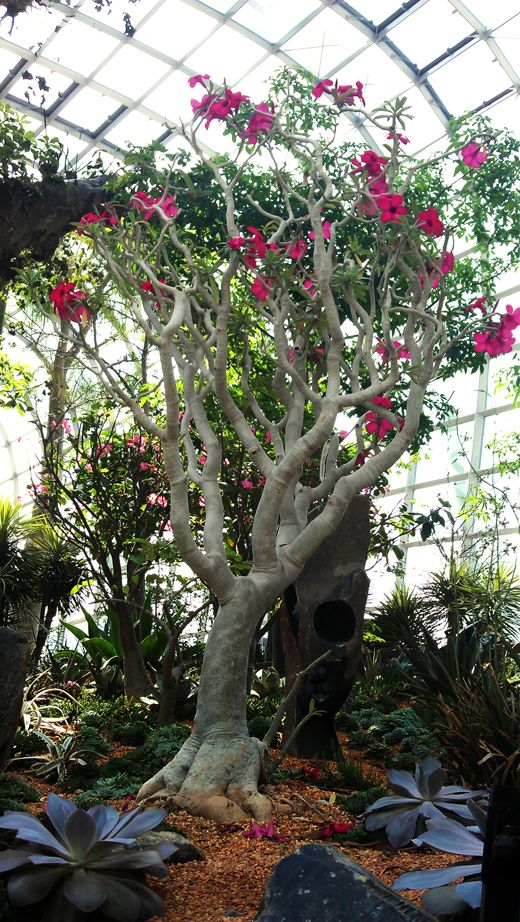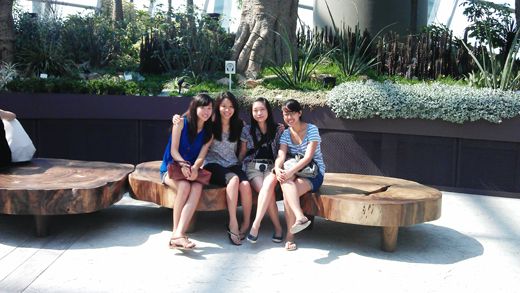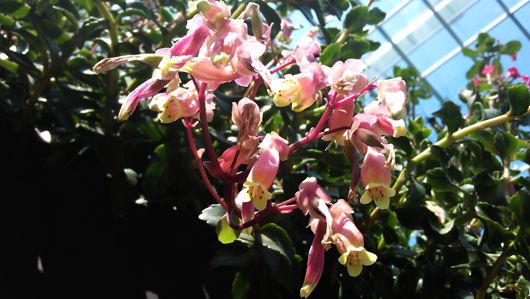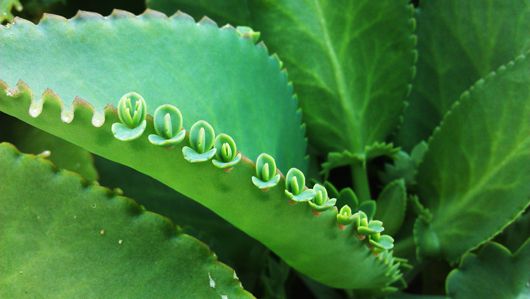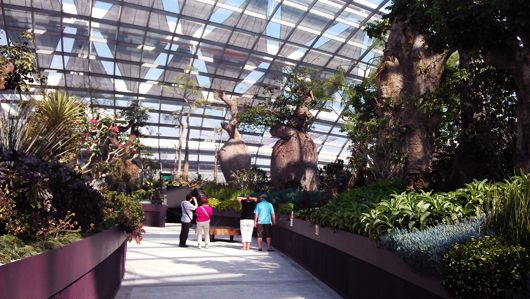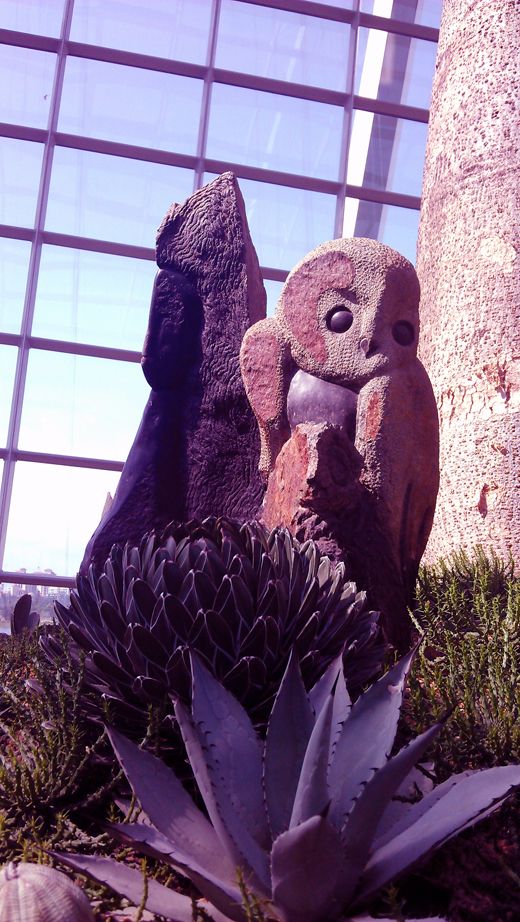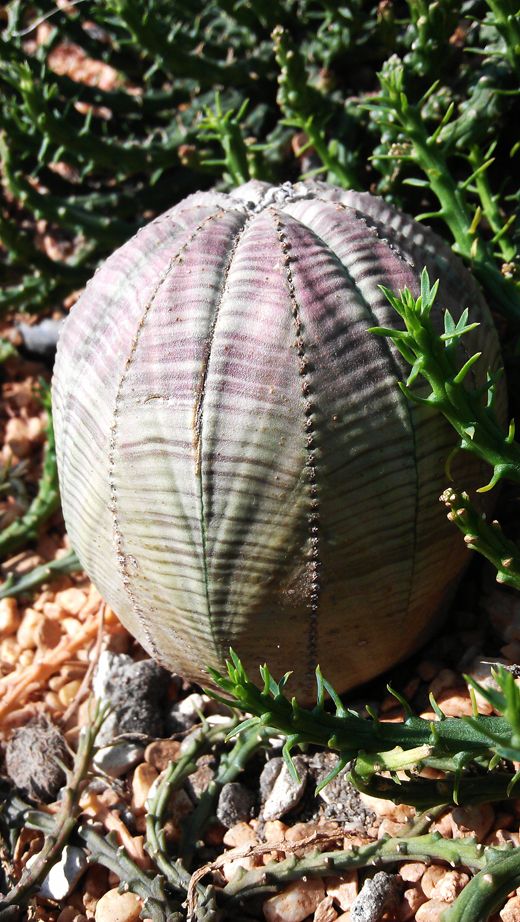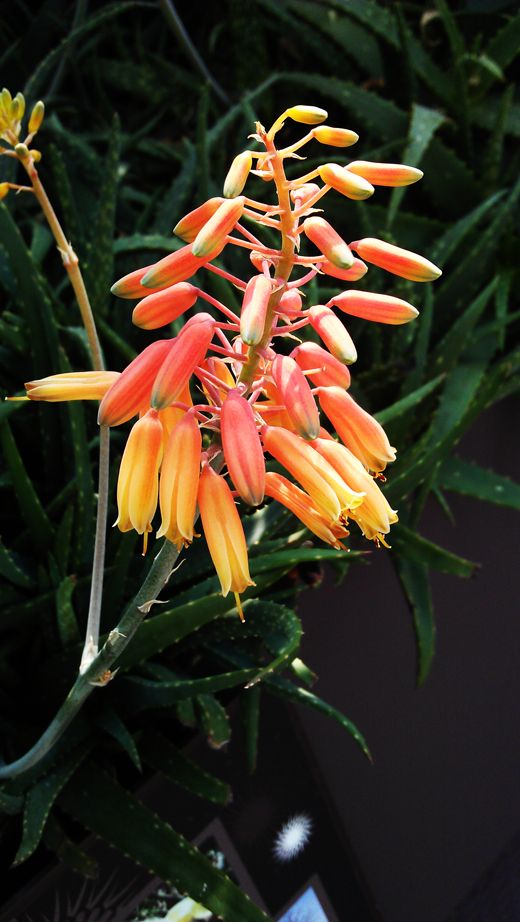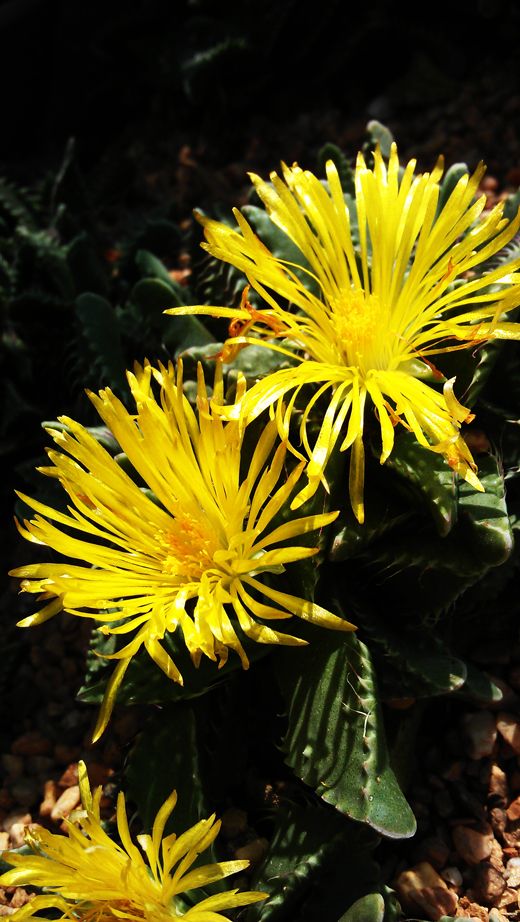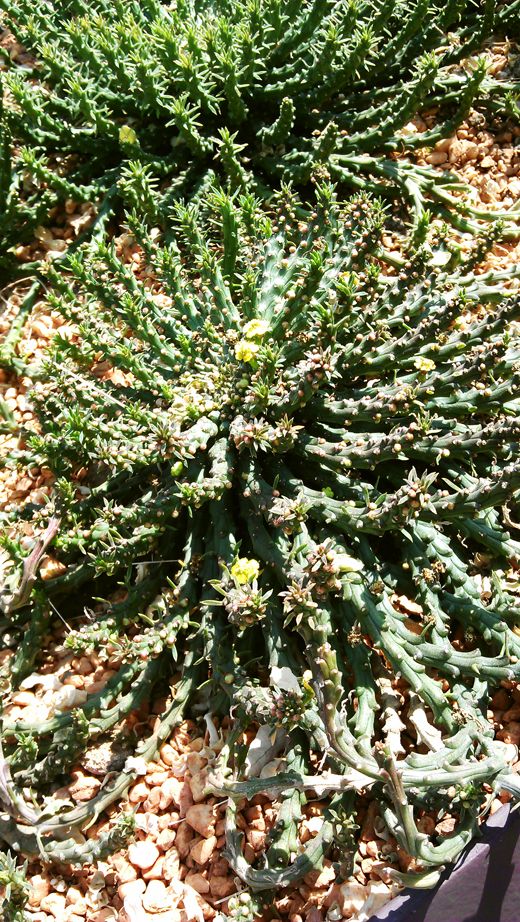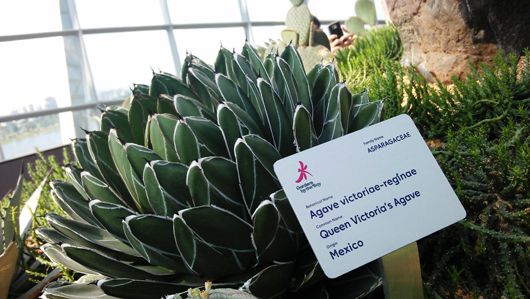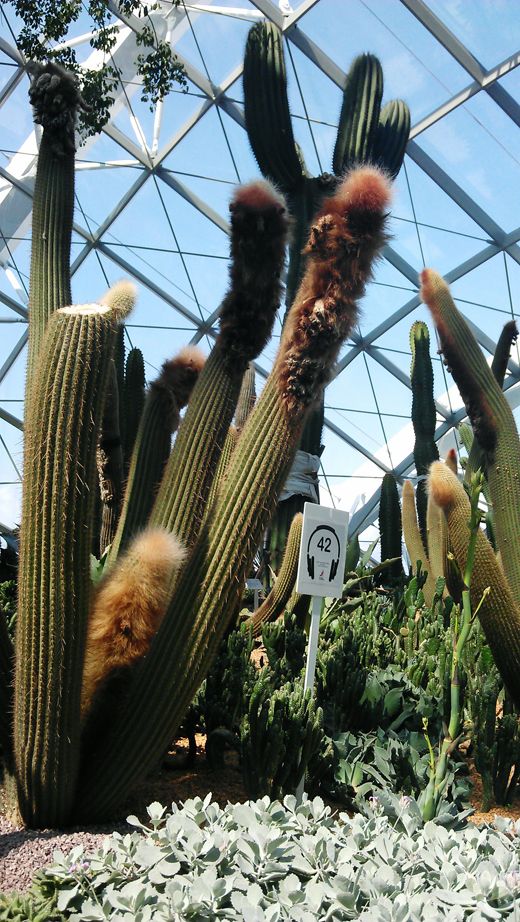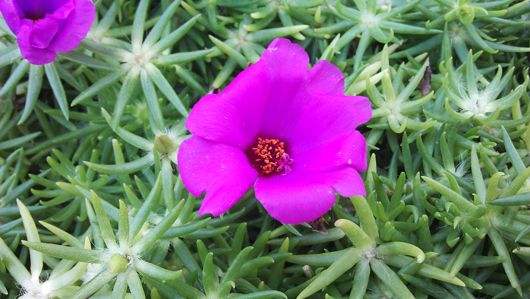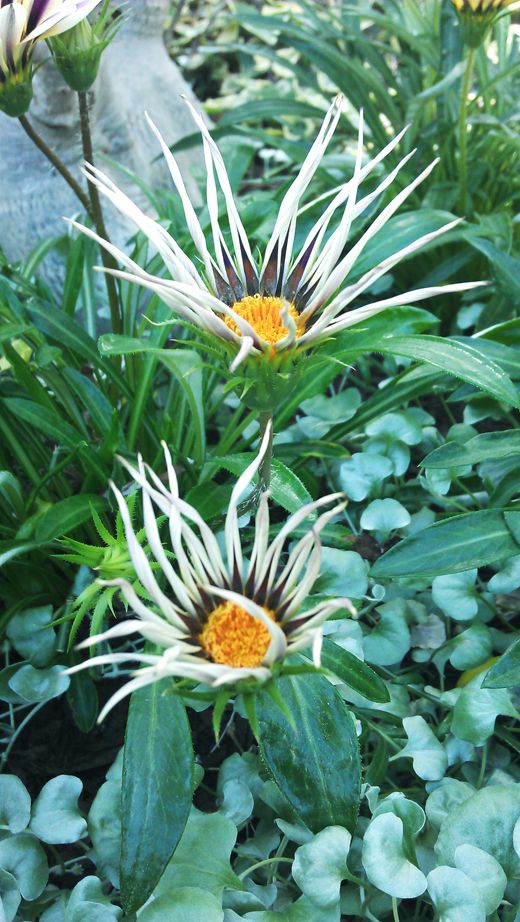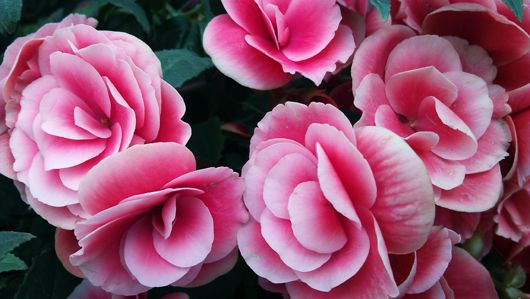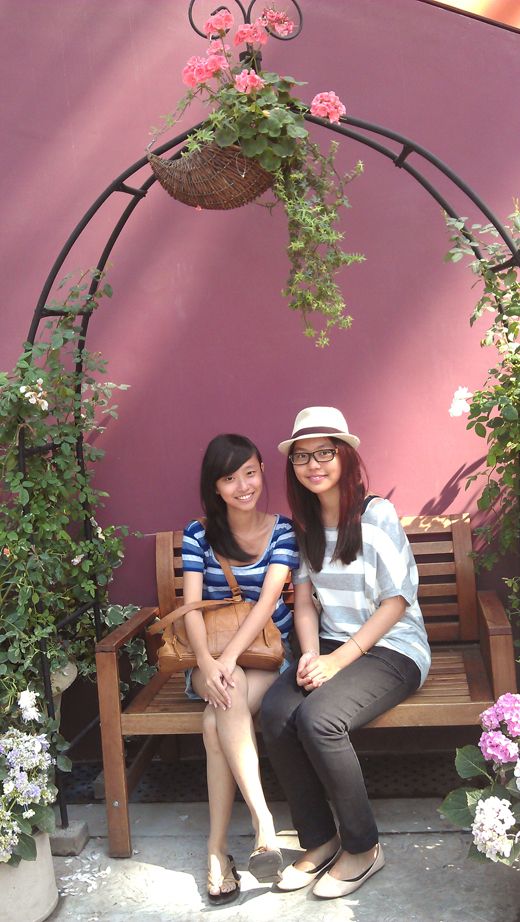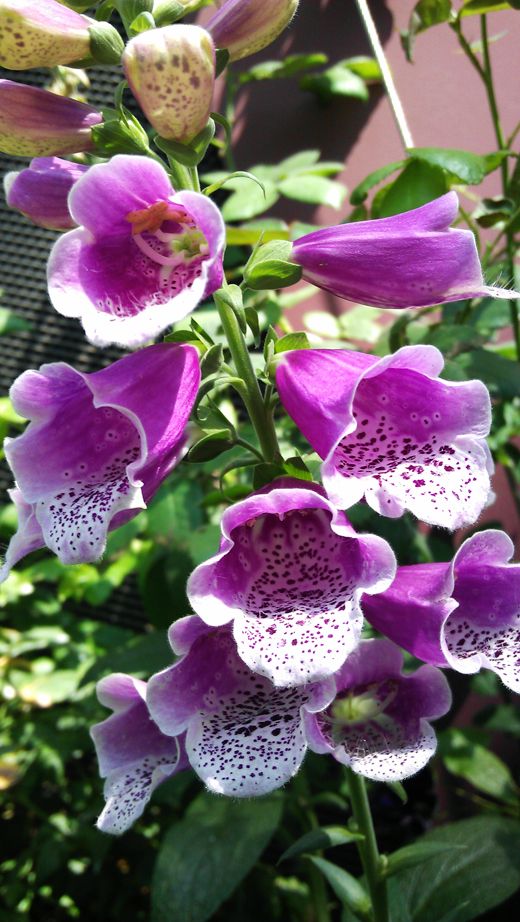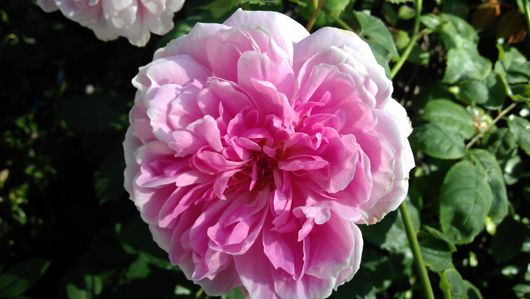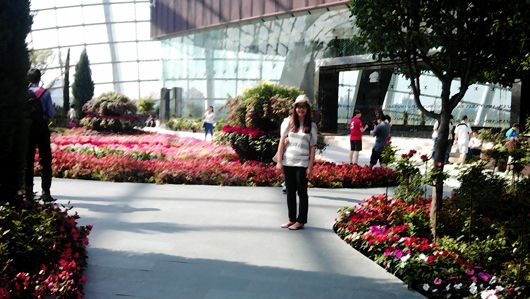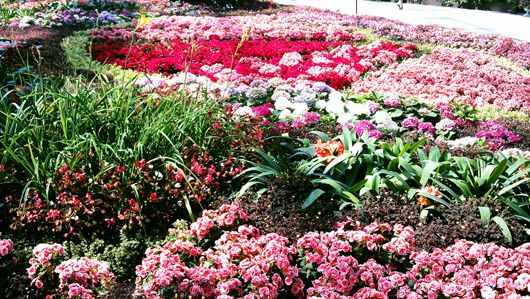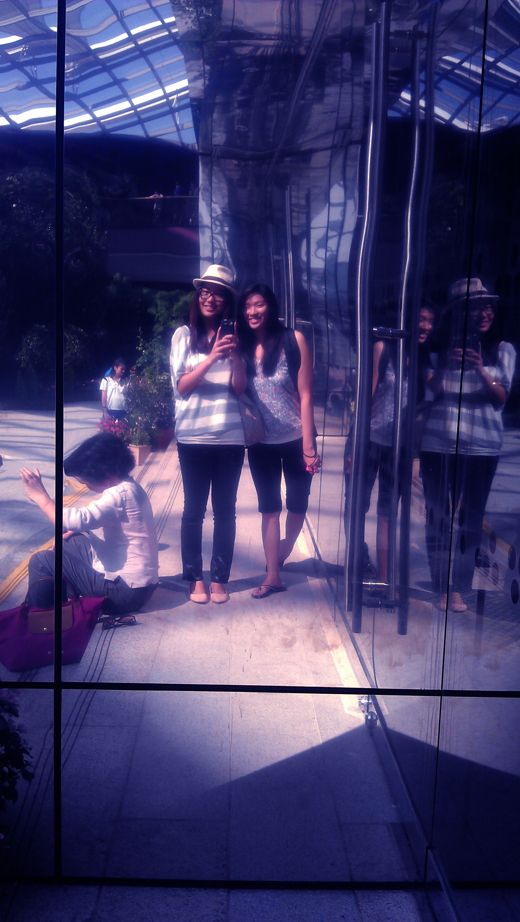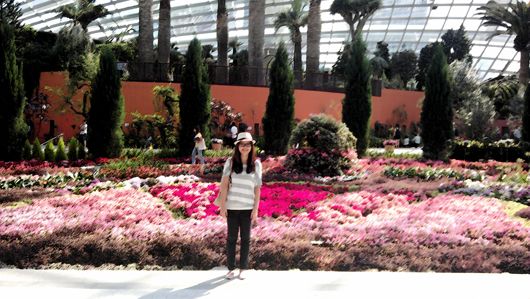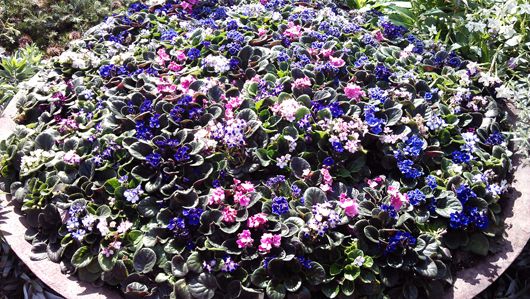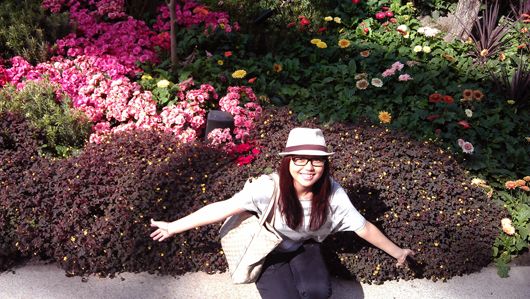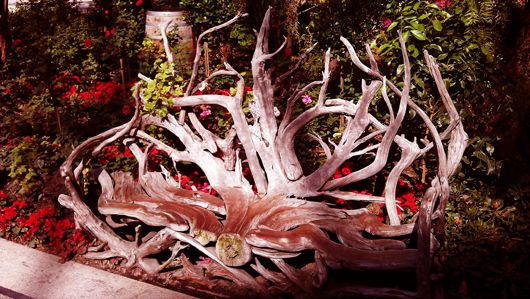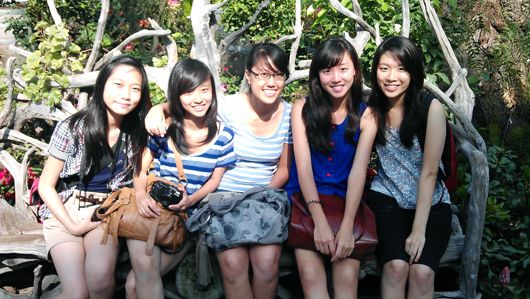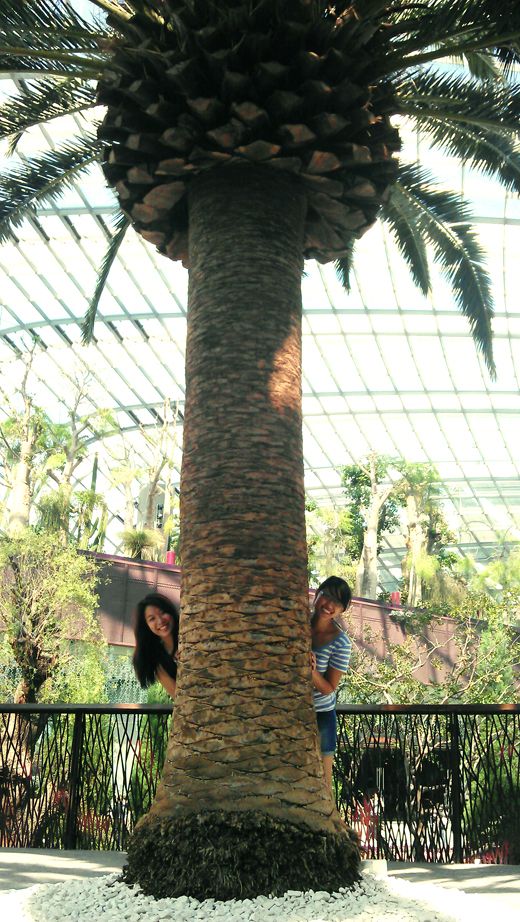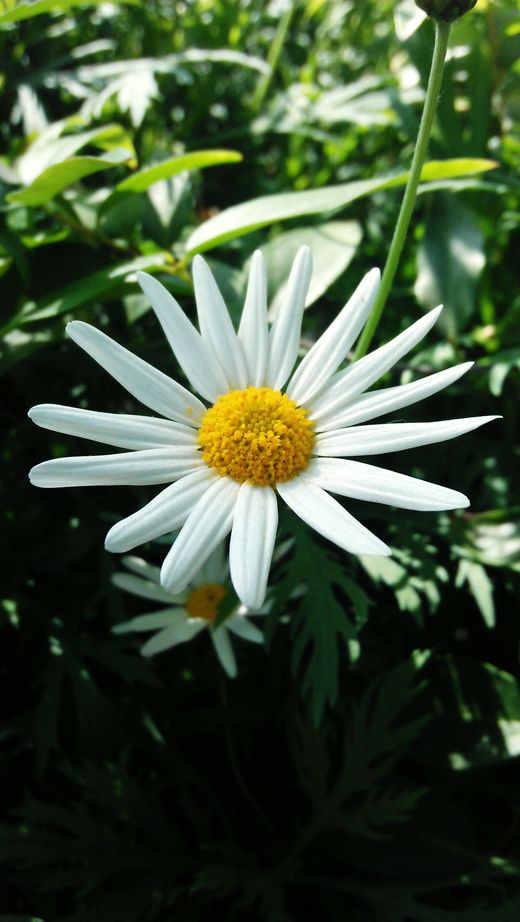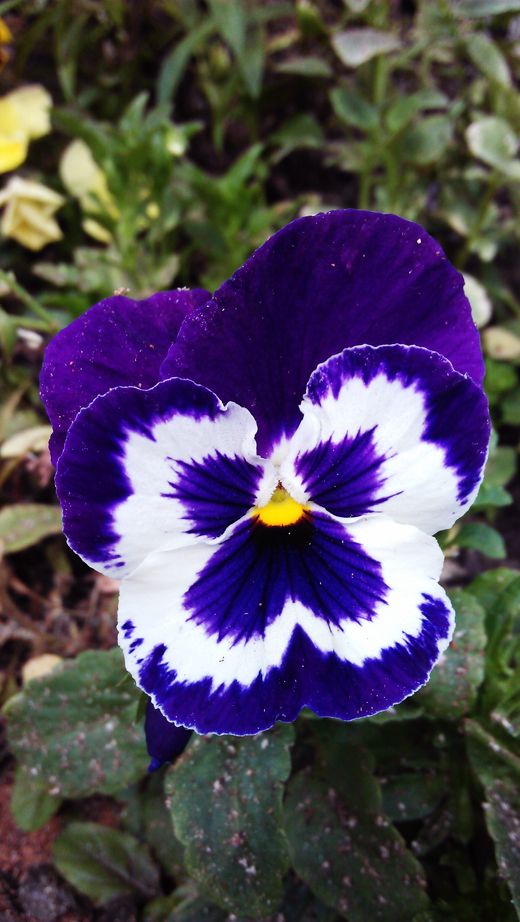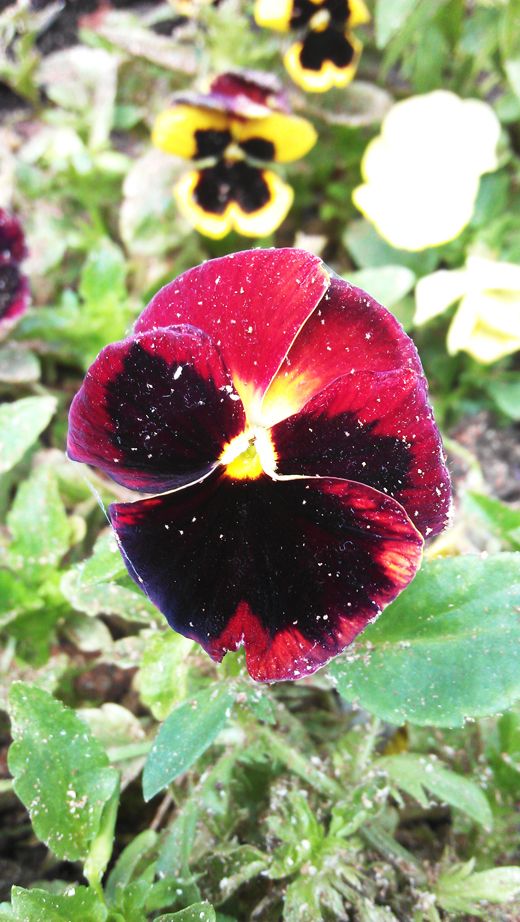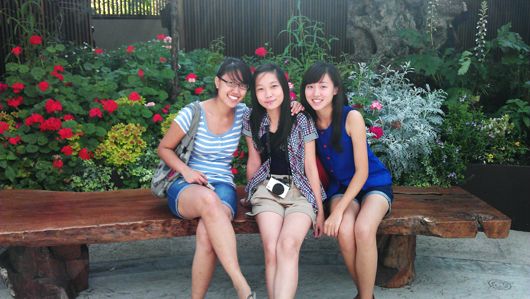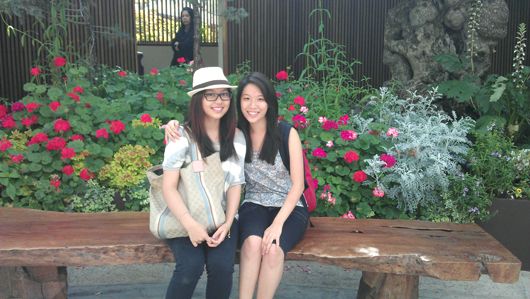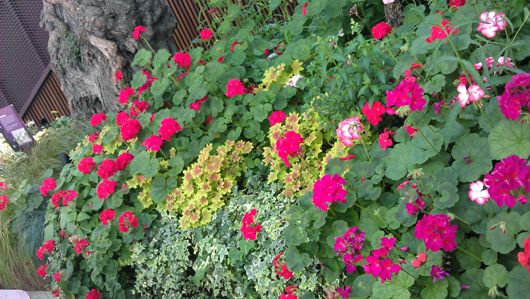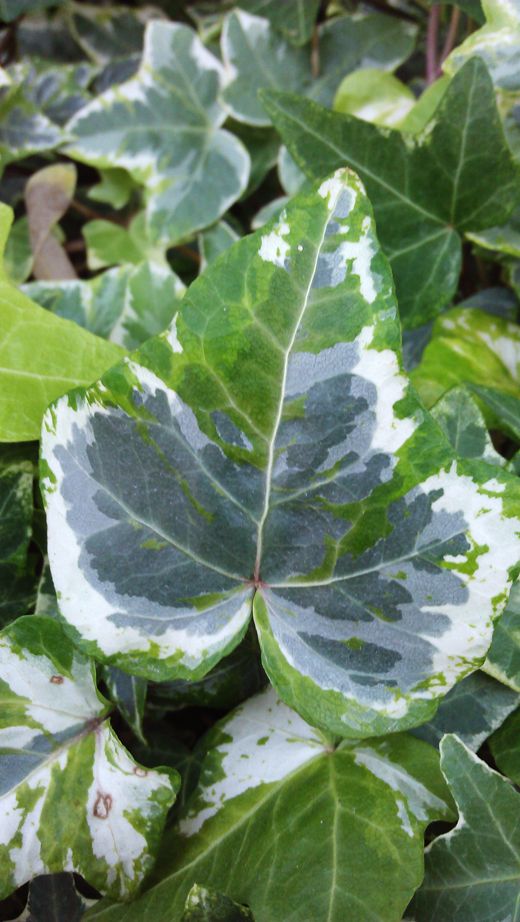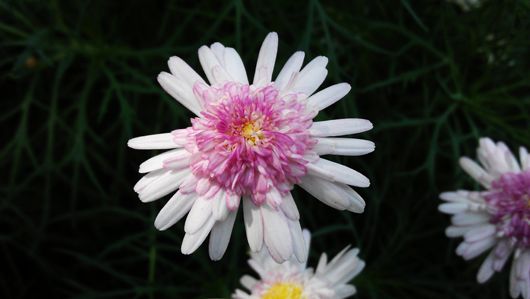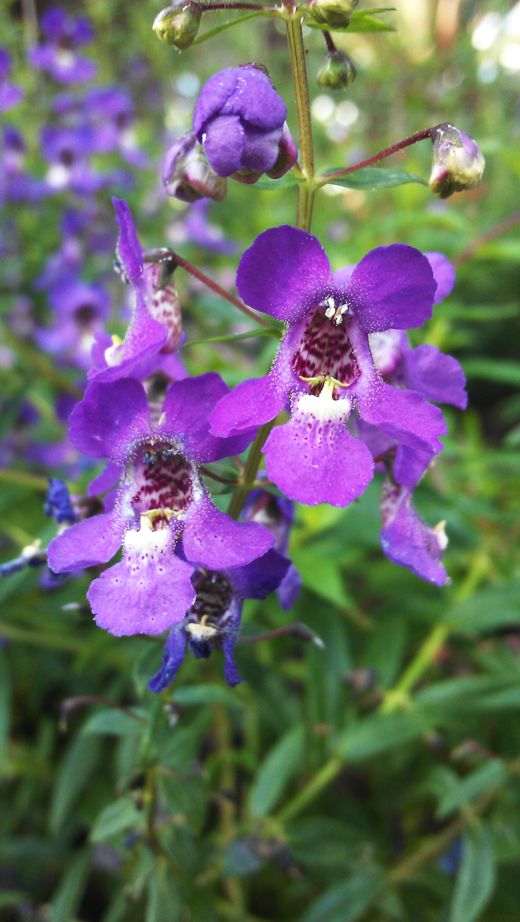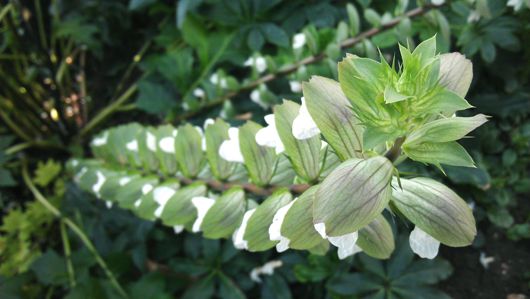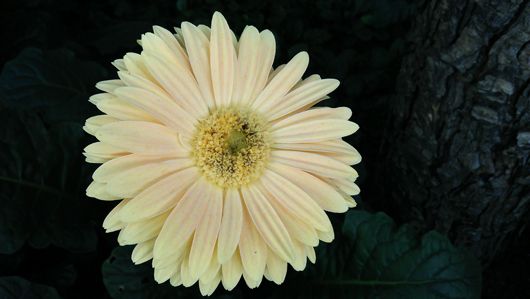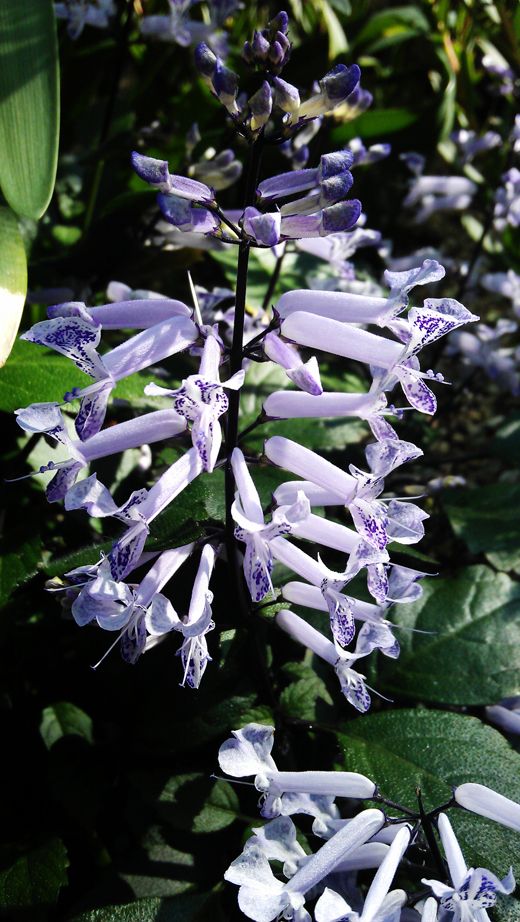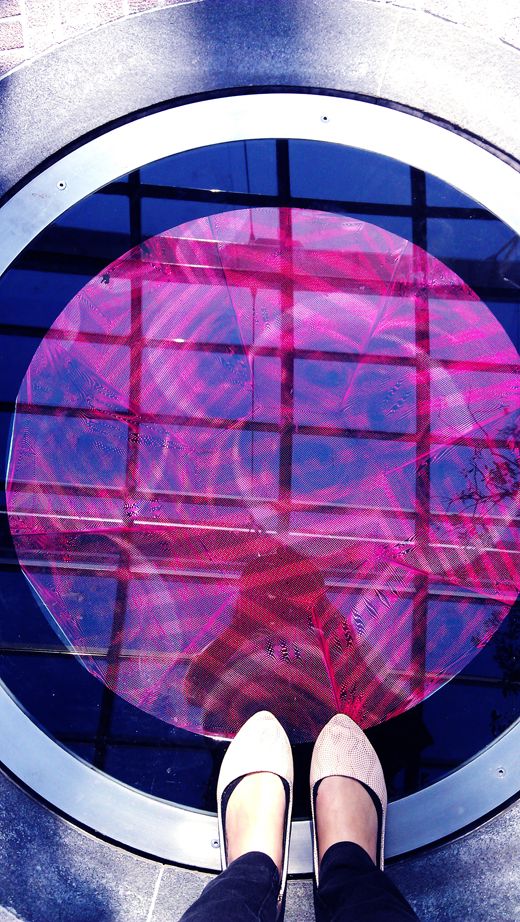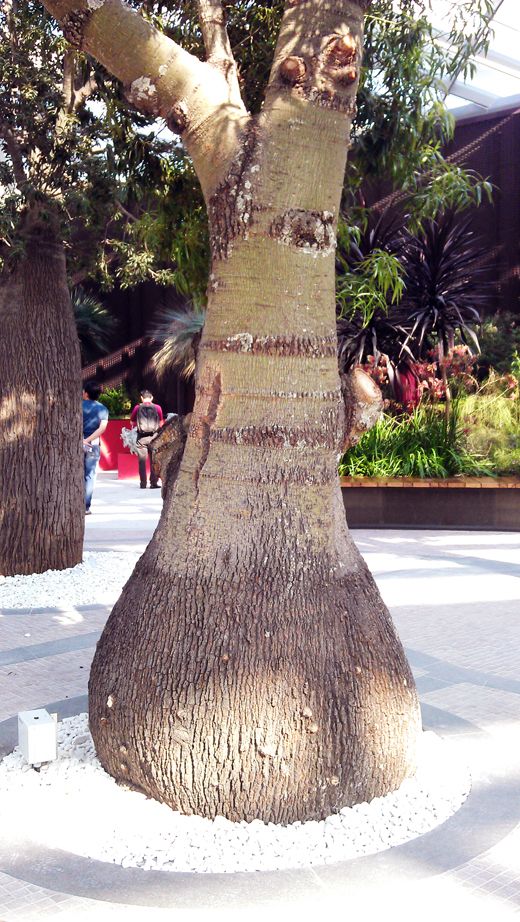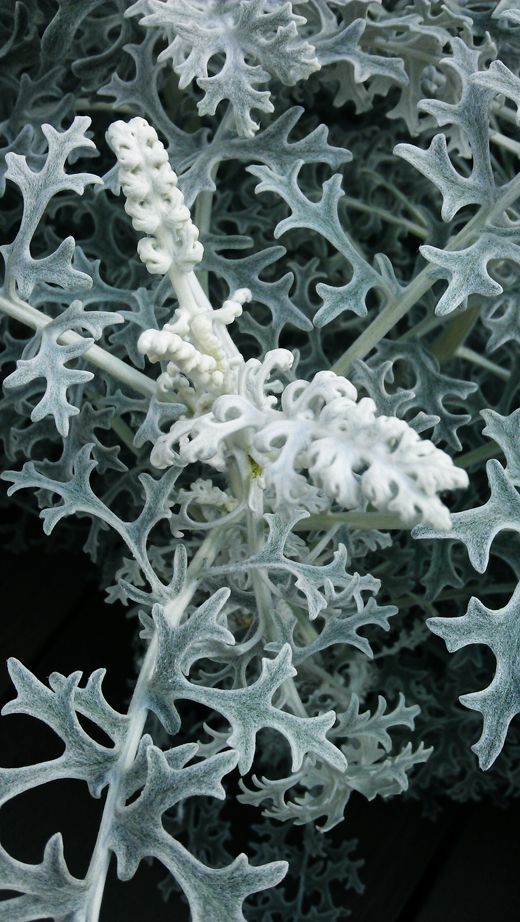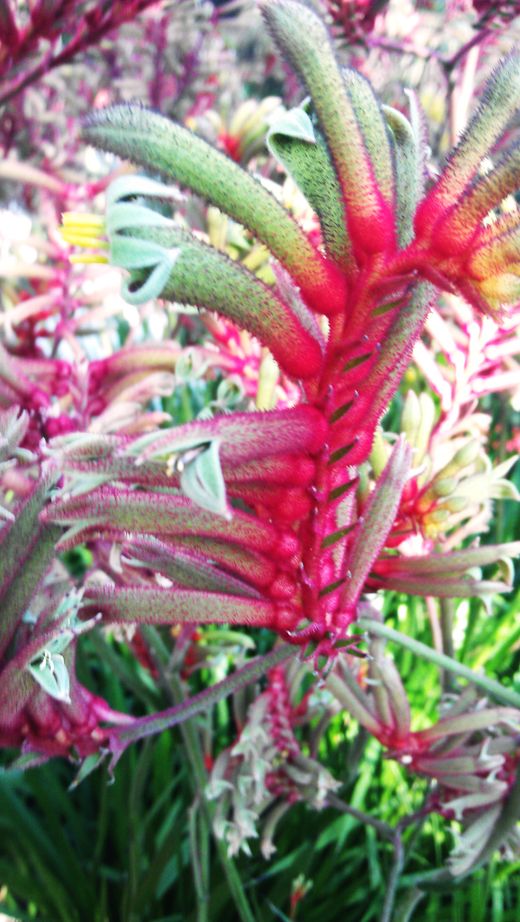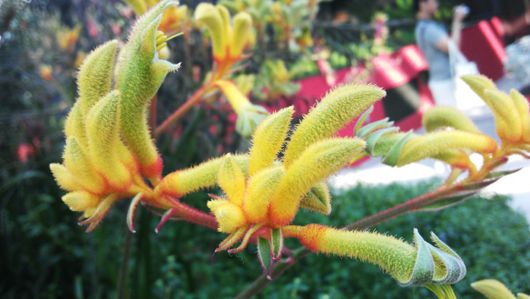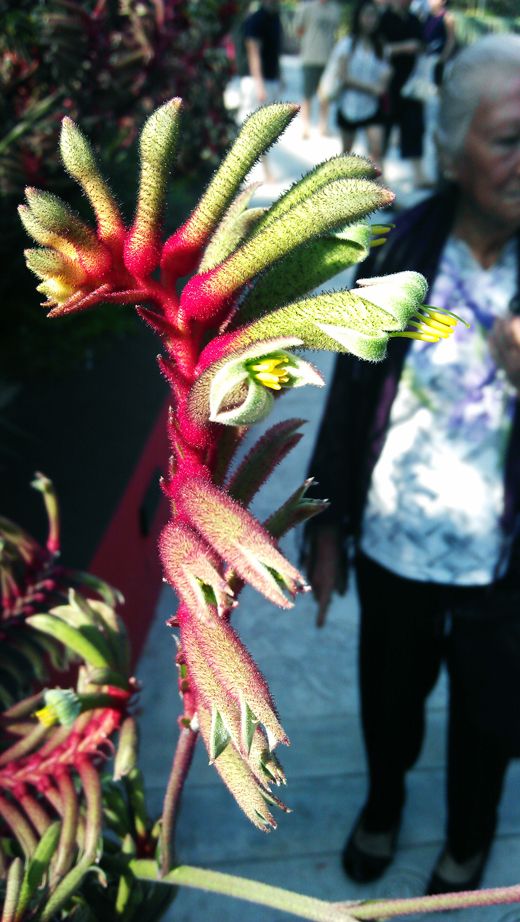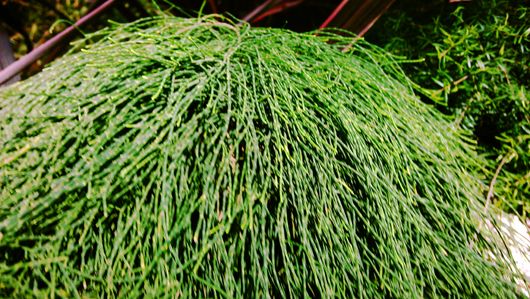 Hawaiian Skirt, idea from Deanna lol!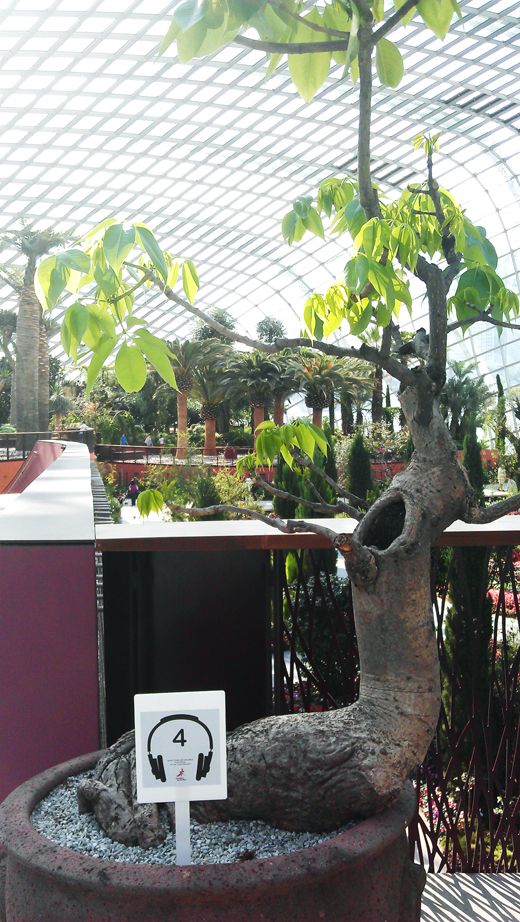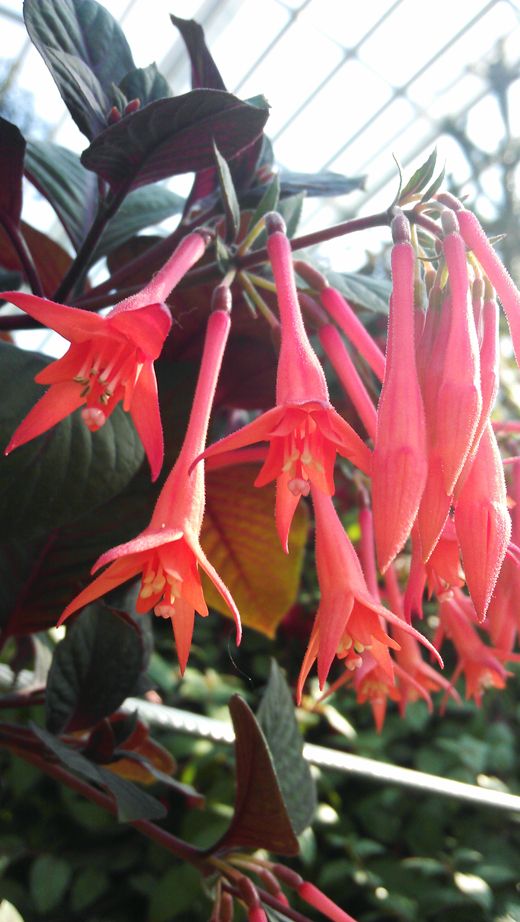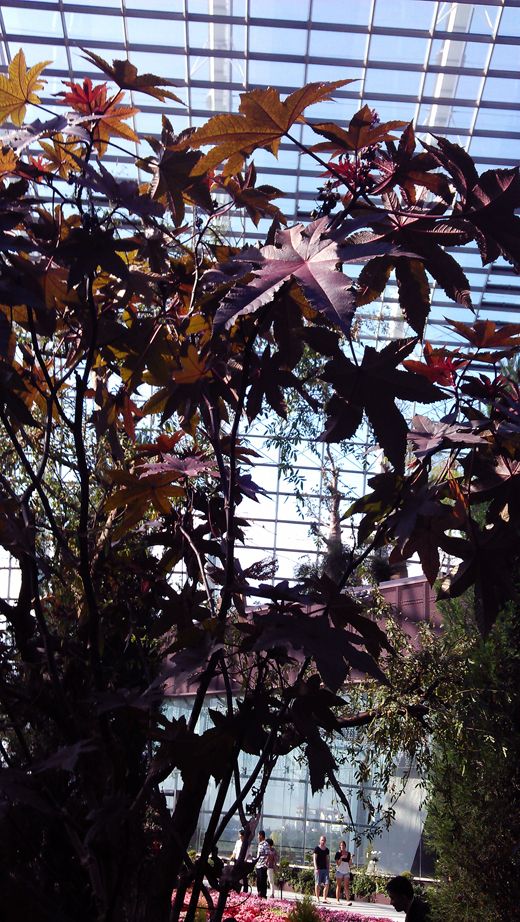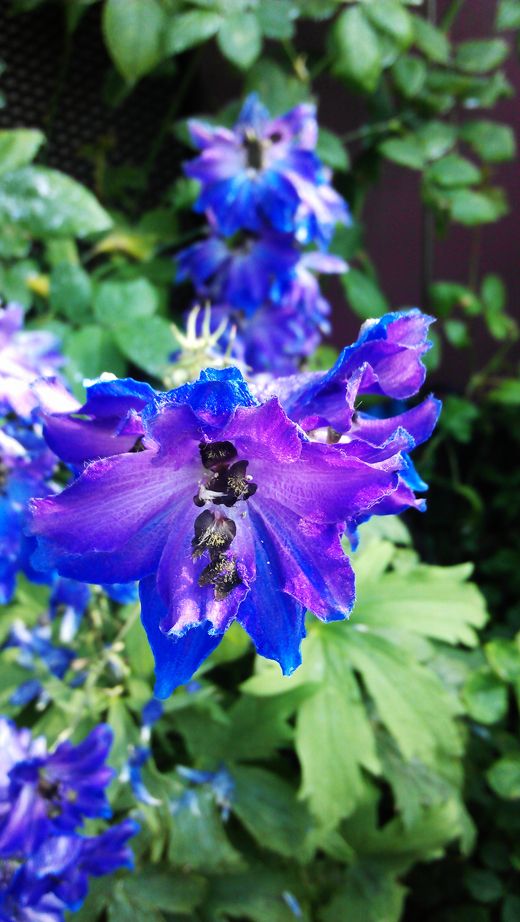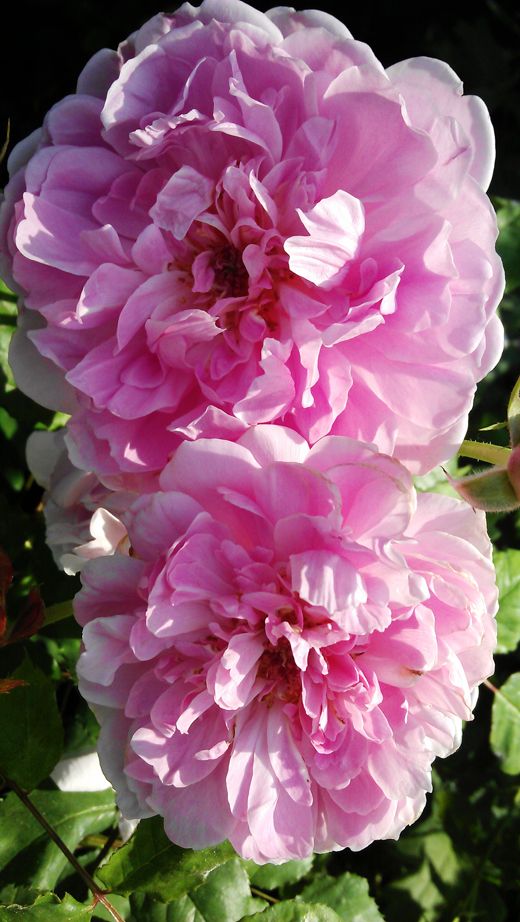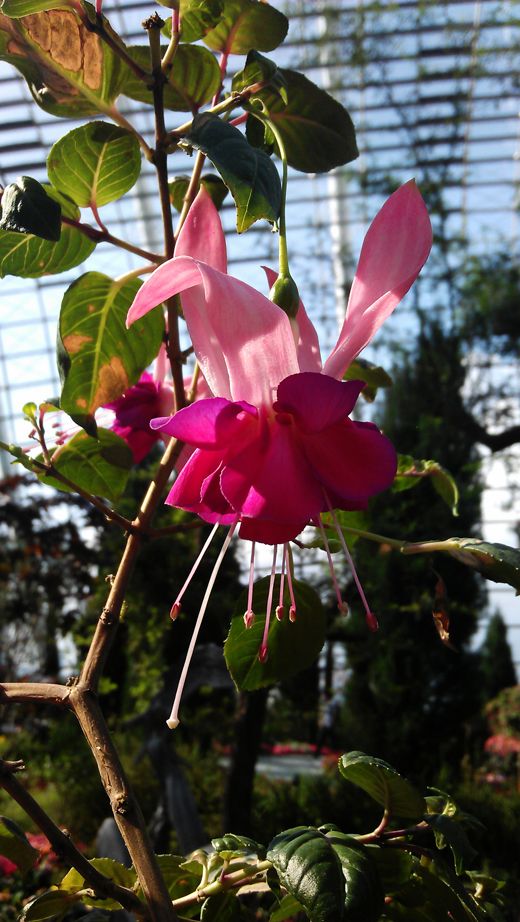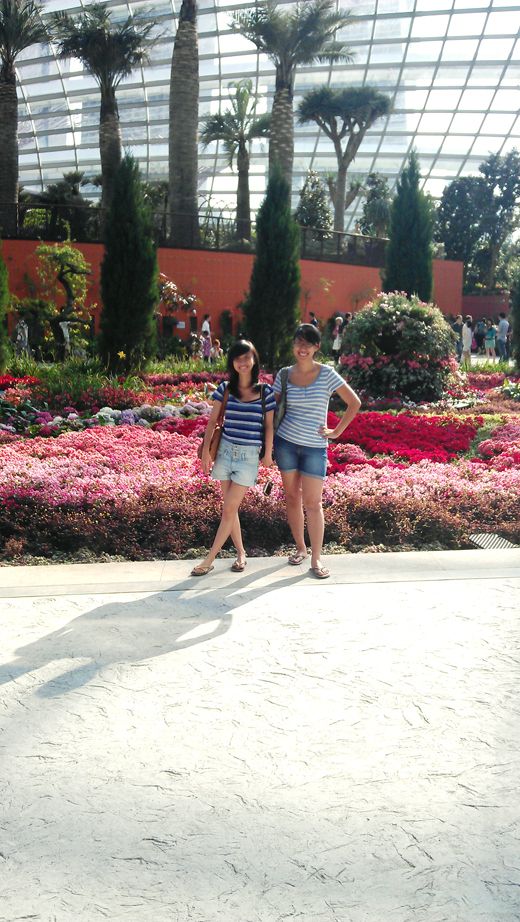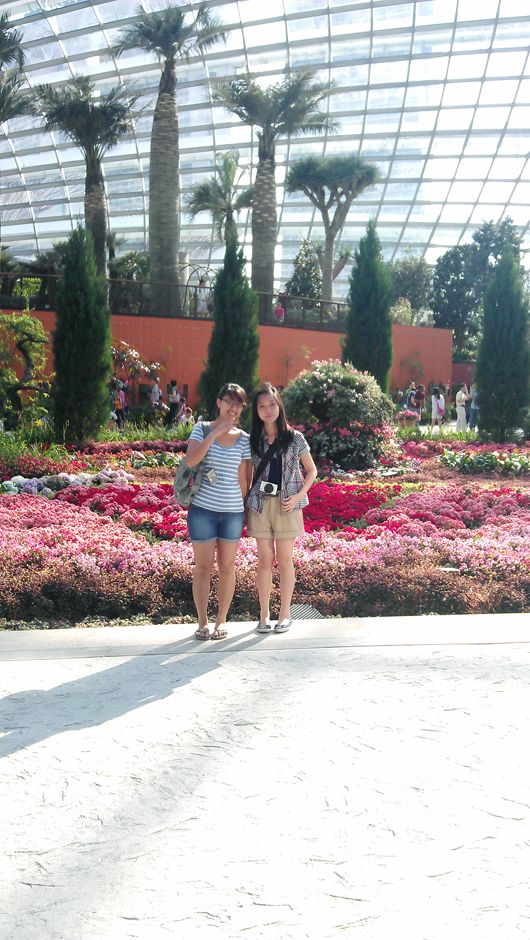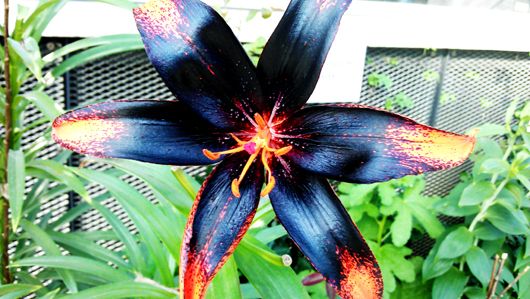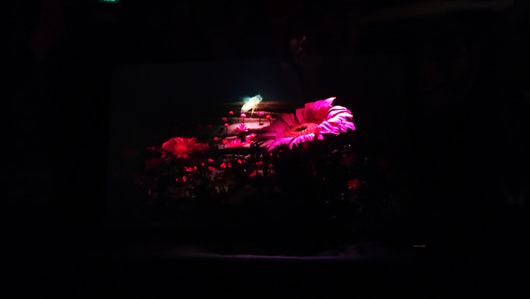 -Out for the Flower Dome-
Sorry I have to share a bit of religious thingy here, taking all those pictures of flowers and plants in Flower Dome, I realised that our Creator is the greatest creator of all, He is really amazing and has an infinite powerful creativity! He creates the flowers and plants in such way they have different scents, different colors or mixture of amazing colors of the same kind, different shapes, different textures and etc. While editing those pictures, I was like stunt for a little while, admiring the close view of the flower, not my skill of photographing. Really really fallen in love with them, heart beats fast when looking at them too! This is
madness
Sparta!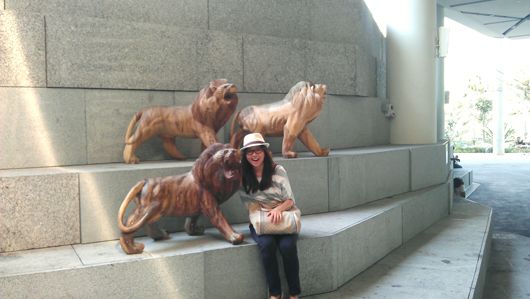 Me and wooden lions outside the Flower Dome
Ladies on wooden elephants :D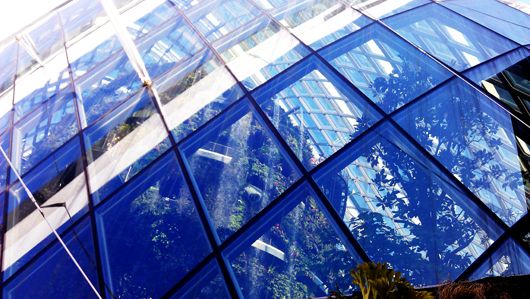 This is Cloud Forest, which we didn't enter. View from the outside.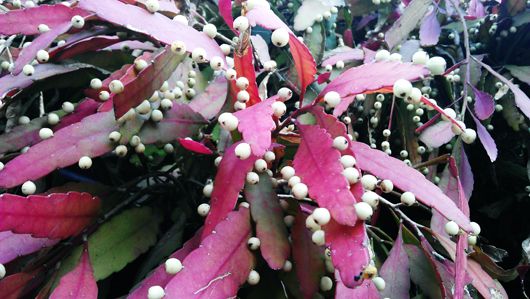 Elise the photographer.
Yeap, as soon as we finished our visit on Flower Dome, we lepak around the Dragonfly river (PS: There is no living dragonfly on the river tho) and ended our trip at MRT station.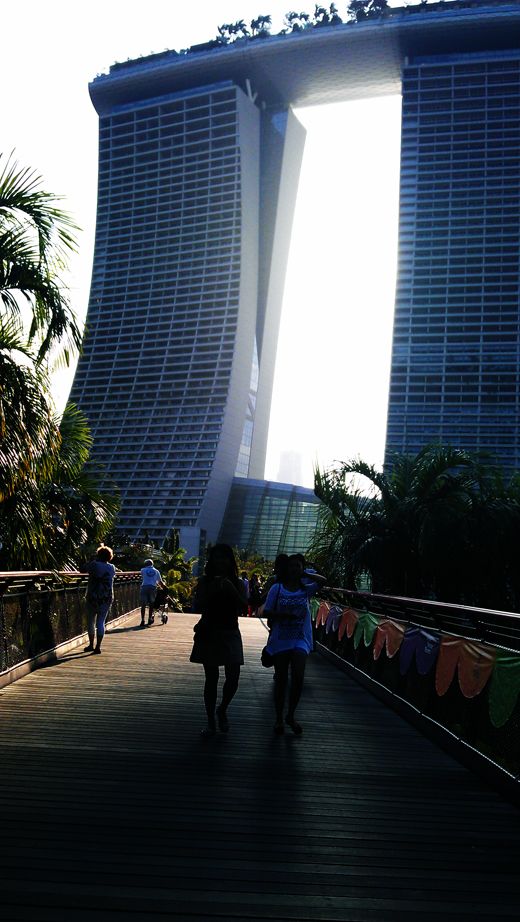 It was a great day! I saw people taking pre-wedding pictures at Gardens by the bay, indeed it is a very suitable place! Thanks to the girls for the great trip and experience!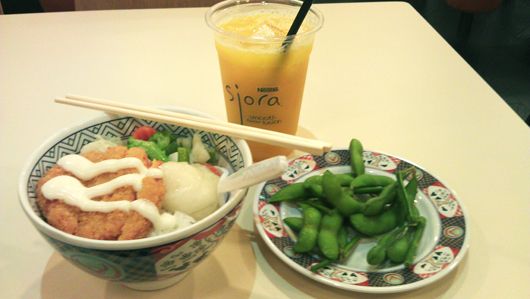 Last but not least, my kawaii dinner.
Thanks for reading my pictures>words post!
Hope you all enjoy readviewing it :D